Plant scientist Kirstin Wright wanted her feet firmly on the ground and not up a ladder. Looking for a lifestyle change with husband Paul, the couple settled on growing grapes in Central Otago.
Kirstin and Paul Wright
Kirstin and Paul's life-changing move from Canterbury to own a Central Otago vineyard is an all-consuming commitment that comes with rewards—the opportunity for hands-on work with plants and more family time. Kirstin made the switch from university research scientist to vineyard manager, while Paul continues to work fulltime in the construction industry, helping at the vineyard when he's able.
"We were sitting on our current jobs and waiting to retire, and it was like `why are we waiting to do this?' I had some understanding of grapes from my work as a research scientist, so I thought `I can do this, this is it.'

"I like being part of such a huge history in the Earnscleugh area. I love the landscape, it's amazing. When I get up in the morning, I'm surrounded by hills…and you can see for miles, It's absolutely beautiful. It's quiet and you just think 'how awesome is this?"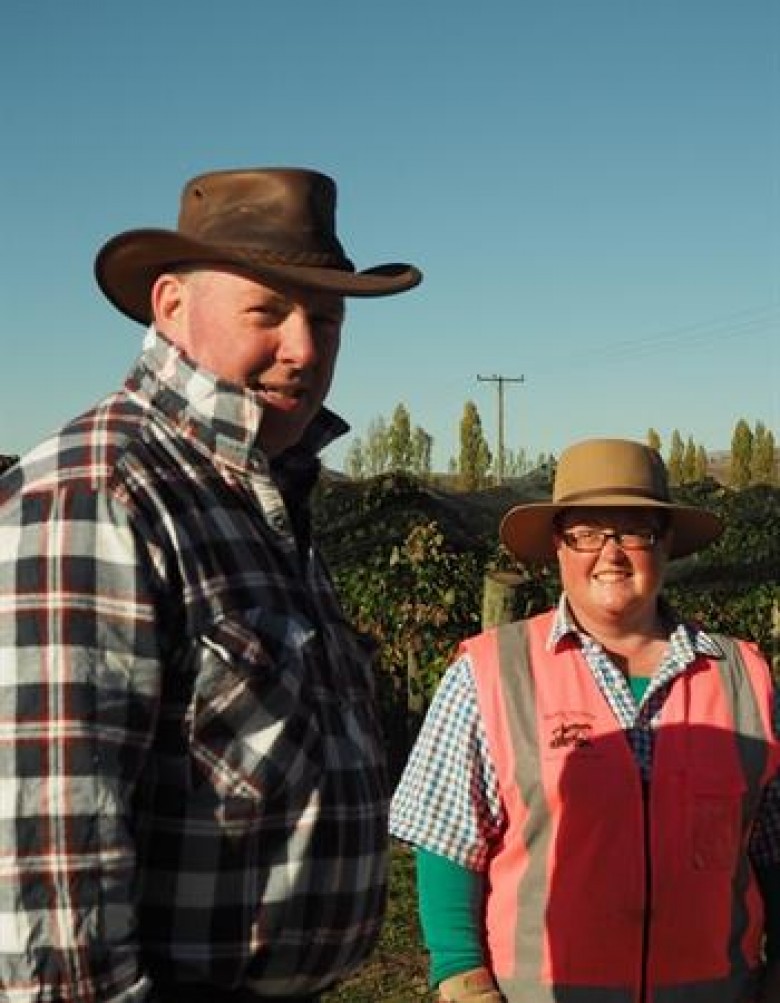 Looking after the Land
Central Otago value: Making a Sustainable Difference
Looking after the land and working in harmony with the environment is top of mind at Three Miners Vineyard. Kirstin and Paul strive to safeguard the earth's resources both in everyday operations and strategic business thinking.

"We're very focused on protecting the land and being responsible with chemical usage, water usage and all those types of things. I like to preserve what's already there and contribute to the preservation of the land. It's like I've inherited this and I'm going to pass it on, it's not mine and it's not mine to abuse, and I've got a responsibility to look after it and be responsible in what I do."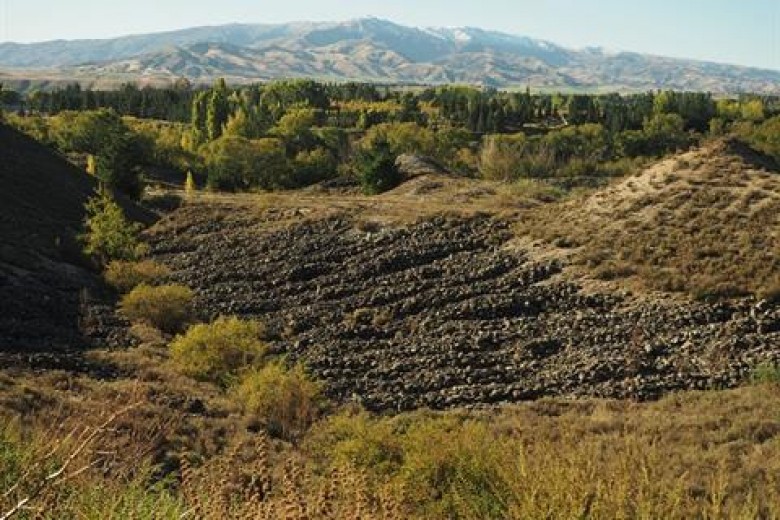 Inspiring Others
Central Otago value: Making a Difference
Kirstin and Paul see themselves as ordinary people who set out to achieve their dream. They want to inspire others with their story of a new direction and the challenges that come with change and fresh beginnings.

For Kirstin it's been a shift from research science to hands-on work taking care of frost-fighting, pruning and irrigation repairs, alongside business administration, sales and marketing.

"I want people to hear our story and think that they can do that too. People come to the cellar door and we talk about how we got here and they're like 'Weren't you scared?' And when I look back, I think it's kind of a crazy thing to have done, and to have been so sure that it was going to be okay."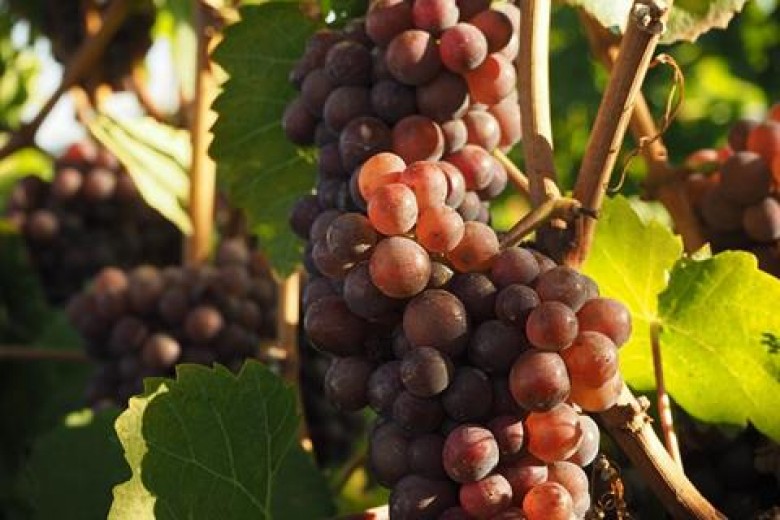 Forging a Future
Central Otago value: Adding Value
The couple's love of Central Otago is clear. They have a strong connection to the land and the stories of European settlement in the 1860s.

Forging a strong future founded on this history is important to them. They produce the best fruit they can, working hard on vine and grape health, nurturing land and plants to create a wine that truly reflects local qualities.

"I think it's our wine, our history, the name `The Three Miners', the connection to the land. There's so much history in Alexandra vineyards."

"We're always asking ourselves `is there a better way to do things?' It could be reducing the amount of water we're using and still getting frost protection, or thinking about any jobs we could make easier by designing different or new tools?"