Central Otago Business Events (COBE) can help you to create unique experiences and memorable events for your next conference, incentive group or business retreat.
Sample Conference

Day 1
Delegates meet in Central Otago and enjoy cuisine and hospitality from the region at their chosen venue. Audio visual specialists will ensure the day goes smoothly for those attending either in person or virtually. Those attending in person will be in for a treat later in the afternoon as they head to Highlands for group activities and a gala dinner with inspiring keynote speakers.
Day 2
Early risers can hit the trails either by bike or on foot, be best take a camera to capture the region as it awakens for the morning, before returning to the conference venue and getting down to business. As the day comes to an end, delegates can debrief at one of Central Otago's 50+ cellar doors where the winemaker will provide a behind the scenes tour. Dinner can be served onsite at the vineyard as the big skies of Central Otago slowly fade into darkness, then come alive once more wrapping everyone in the blanket that is the Central Otago night sky.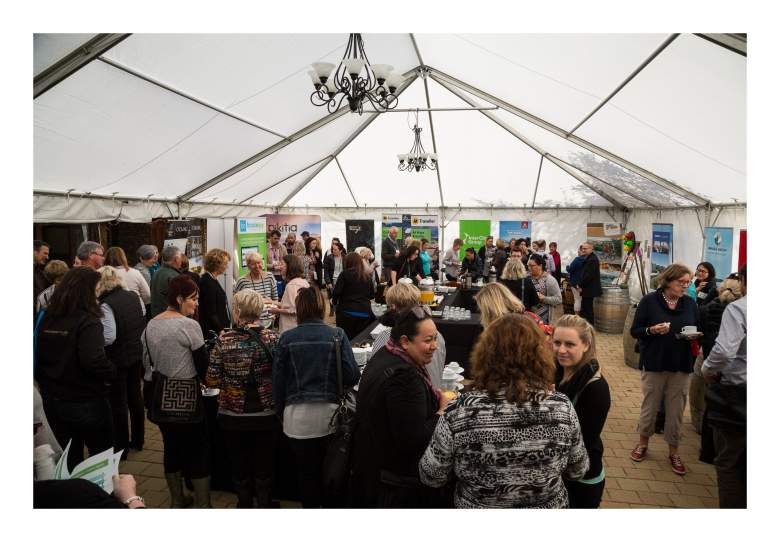 Partner Programme

Fruit, Wine and Tapas
Hop on board the electric bus at Jackson Orchards for a fun, informative and educational insight into this working orchard. Pick and eat seasonal fruit as you go and make the most of the opportunity to organise a home delivery.
The 4 Barrels Walking Wine Trail is a self-paced 8km loop trail encompassing four superb centrally located winery tasting rooms. Misha's Vineyard, Aurum Wines, Scott Base and Wooing Tree Vineyard all presenting amazing Central Otago wine, service and scenery along the way.
To round off your day, share a tapas dish or enjoy a classic traditional meal at the iconic and award-winning wine-country restaurant of the historic Bannockburn Hotel, privileged to overlook some of the finest vineyards and landscape in the world.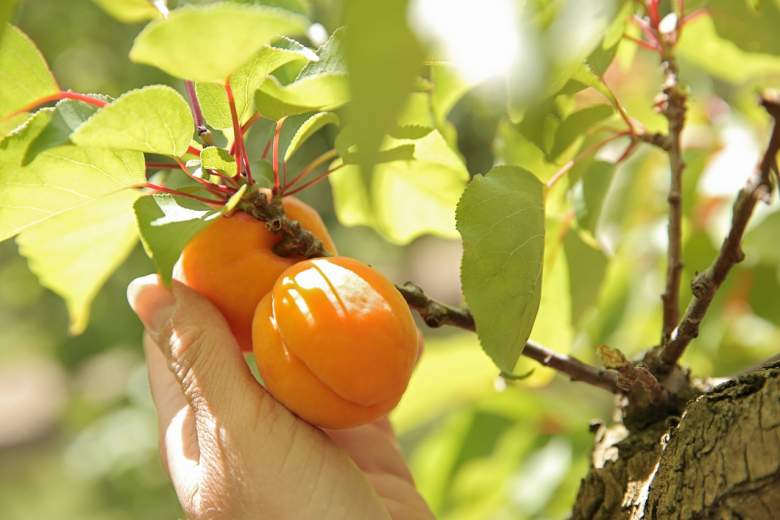 Executive Retreat

Day 1
Sample a fascinating and visually stunning 30km section of the Otago Central Rail Trail featuring the 37m high viaduct and the two tunnels within the Poolburn Gorge. Visit historic Ophir for lunch where old meets new at Pitches Store affording a private space for business talks.
Stay & Dine
Olivers Lodge & Stables offers two distinctive styles of accommodation – luxurious contemporary elegance or rustic ambience. Award-winning Olivers Restaurant features fresh, clean flavours offering diners a truly memorable culinary experience.
Day 2
Highlands Park where team-building and track adventures begin from Go-Karts, Blindfold Buggies, Fast Laps and plenty more to choose. Lunch at a Winery Restaurant perhaps finishing your retreat playing a few holes of golf.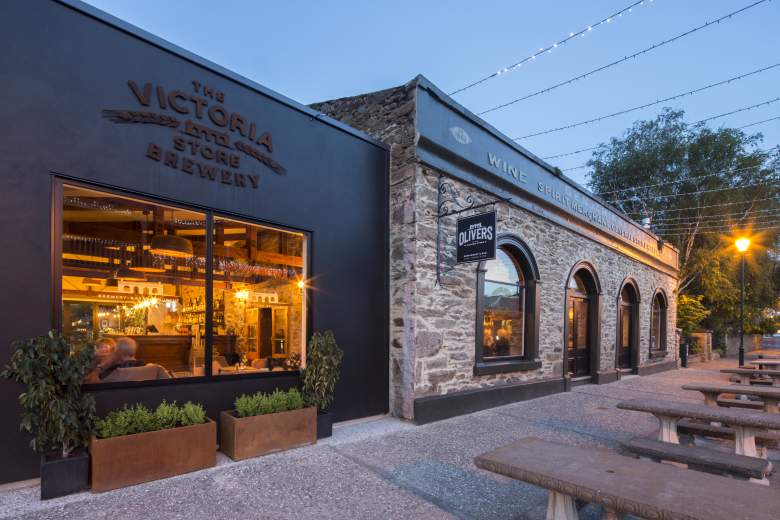 1 Day Incentive Programme

Heli-transfer from Queenstown marvelling at the magnificent views over the Wakatipu and Cromwell basins. Land atop the Kopuwai Old Man Range for delicious luncheon with locally grown and freshly squeezed juices.
A short scenic hop will see you disembark trackside at Highlands where groups rotate through Pro-drive and U‑drive activities on and off-track. Supercar fast laps, Go‑karting, Fast Taxi and Blindfold Buggies for starters. Simply salivate as your delectable lunch is cooked before you in Stoakers (retired pinot noir wine barrels).
Your helicopter awaits with a scenic transfer over the pulsing heart of the Central Otago wine region, across Lake Dunstan to a stunning winery. Choose from a 4WD experience, planting out natives, or simply soak up the ambience of this place.
Finish the day with a road trip to one final spectacular vista to enjoy an evening meal - winery/restaurant/marquee - catering around here is as adaptable as the people!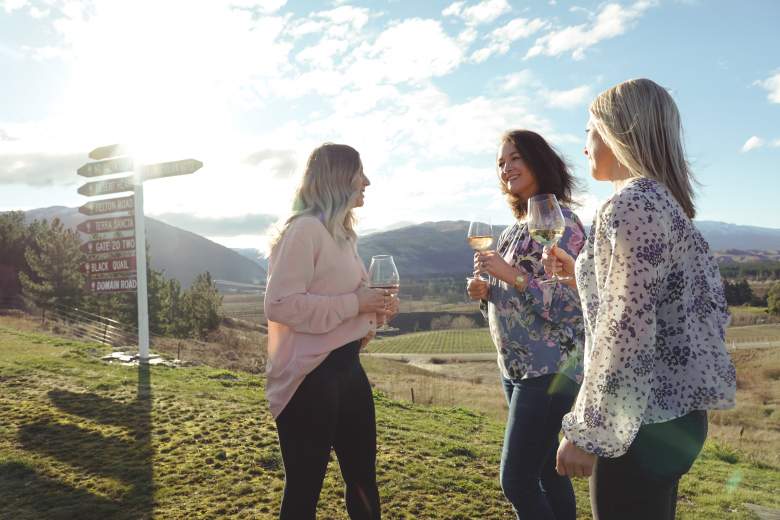 3 day Incentive Programme

Day 1
Highlands team-building track adventures with Go-Karts, Blindfold Buggies, Fast Laps, Batak Challenge and plenty more to choose from. Round off your lunch with visits to Tasting Rooms – there are over 50 cellar doors in Central Otago.
Day 2
Morning 'Power Hour' or 'Breathe' then native planting of seedlings from a local 400-year-old Kowhai tree. Alternatively, experience the new and phenomenal Lake Dunstan Trail by foot or by bike. Alfresco winery lunch with speaker before heading into your curling challenge, wound up with a distilled beverage tasting over dinner.
Day 3
With team refreshed, spend a day on business discussions. Then for the evening celebrate with delicious locally grown food, world-class wine, breath-taking views and some dancing as the starry night unfolds.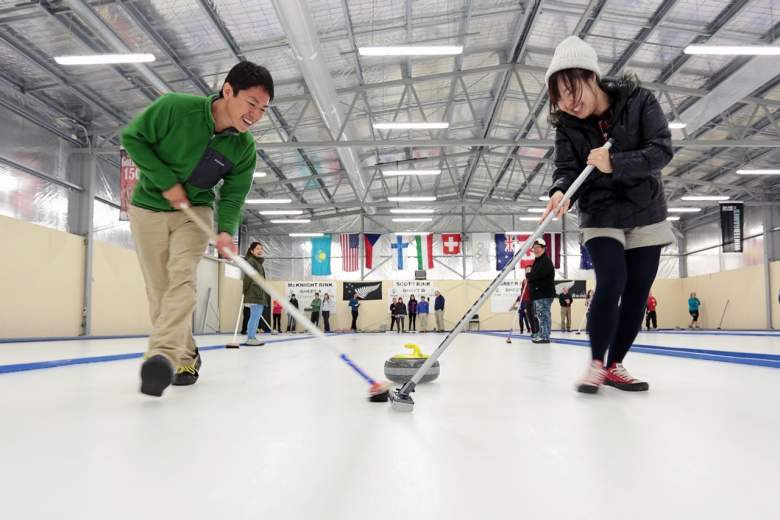 1 Day Pre / Post Itinerary

Lake Dunstan Trail
Recharge your mind and soul with a pleasant excursion along Central Otago's newest experience, the Lake Dunstan Trail.
Gently explore the 13km lake shore cycle ride between Cromwell and Cornish Point and take time out to visit the abundant wineries and cellar doors of Bannockburn along the way.
Continue into the gorge to view stunning feats of engineering as you approach cantilevered bridges bolted to the side of the sheer schist rock walls above Lake Dunstan and impressive views of Central Otago's rugged terrain.
End your trip at Carrick Vineyard for a late afternoon pick-up and perhaps a final glass of pinot noir.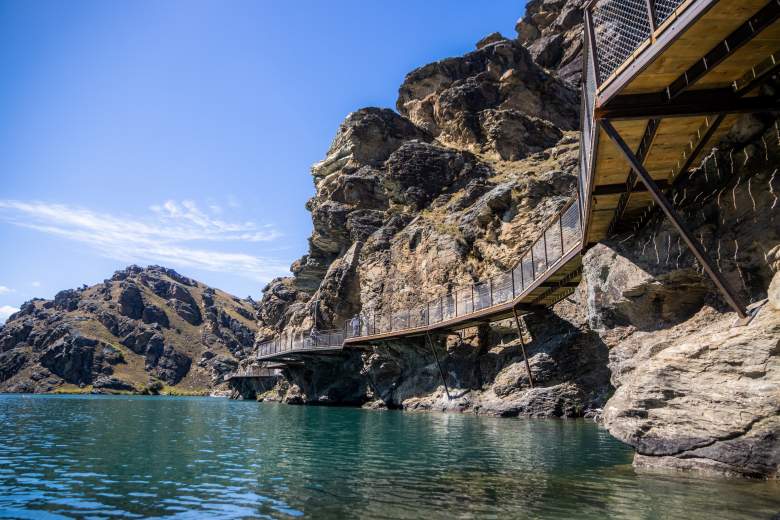 2 Day Pre / Post Package

Otago Central Rail Trail Highlights
This is the perfect option for people wishing to experience the most scenic parts of the Otago Central Rail Trail with limited time available. The easy gradient takes you amid amazing scenery, through tunnels and over viaducts. Along the way are historic hotels to visit, wonderful cuisine to experience and local characters to meet.
Start your adventure in Clyde with bike fitting and safety briefing. Then be transported to Omakau where your cycle ride begins, through the Ida Valley, made famous by the paintings of Grahame Sydney.
From Wedderburn the ride is mostly downhill to Ranfurly, the art deco capital of Otago. The scenic section between Daisybank and Hyde provides the day's highlight before the mid-afternoon pick-up takes you back to Clyde.
Package also available in the opposite direction.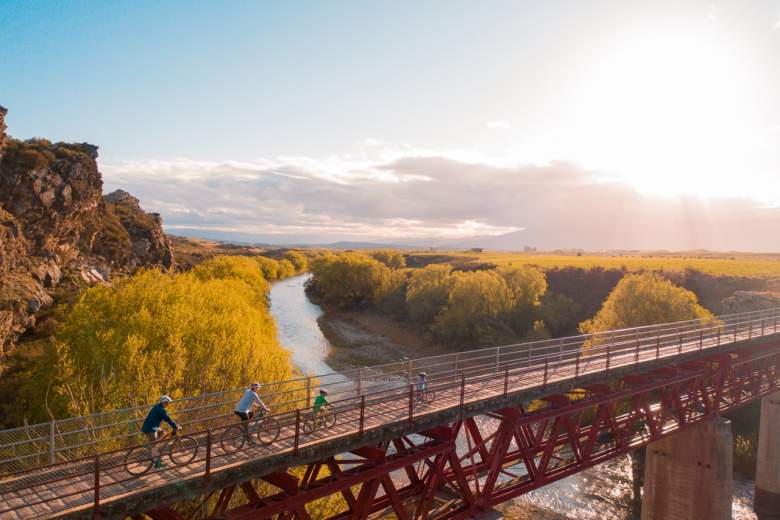 Three Trails Deluxe Package

An independent 4-day / 3-night cycle adventure combining 3 impressive Central Otago cycle trails: Otago Central Rail Trail, Roxburgh Gorge Trail and Clutha Gold Trail.
Day 1
Explore the famous Otago Central Rail Trail cycling mainly downhill from Auripo to Alexandra. This section takes in one of the most scenic parts of the trail, the Poolburn Gorge.
Day 2
Experience the Roxburgh Gorge Trail, an incredible ride with spectacular scenery, including an informative 13km jetboat ride passing eroded bluffs and old gold workings.
Day 3
The Clutha Gold Trail starts at the Lake Roxburgh Dam and offers a gentle ride on a great surface through lush scenery comprising lush farm and horticultural land, following the majestic Mata-au Clutha river.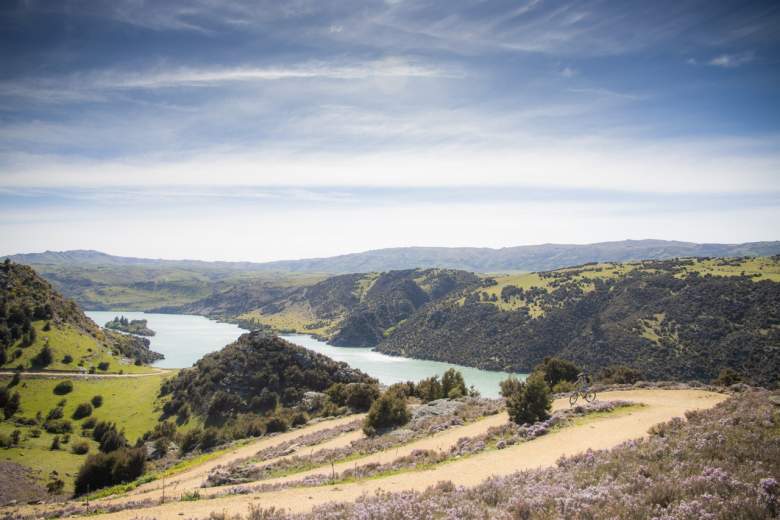 Touring Route Self Drive (Open Jaw)

Day 1
From Dunedin, make sure you detour into Naseby to enjoy a curling challenge and the opportunity for a tour of the night sky. Stay at trail blazing enviro-built luxury Naseby Lodge.
Day 2
Continue to Clyde, with a step back in time at Hayes Engineering Works enroute and a walk to Alexandra's unique clock on the hill. Choice of boutique, heritage accommodation options.
Day 3
Pedal for Pinot, walk the 4 Barrels Wine Trail, or take it up a notch and experience a Heli-Wine tour. Dine out at The Stoaker Room to experience unique wine barrel cooked cuisine. This evening settle into the Heritage Lake Resort nestled on the Lake Dunstan marina.
Day 4
Power Hour and Fast Laps at Highlands to kick start your day before heading off to discover more in adrenaline-packed Queenstown.