The Maniototo Story

Imposing mountain ranges edge the wide splendour of the Maniototo Plain. Candid skies of brilliant blue dance across the land. When evening falls, a tantalising magenta sunset slides behind flinty, tussock-clad ranges.

Humble, close-knit farming settlements are dotted thinly across the plain, huddled on long, straight roads that never end. Isolated they may be, but these are involved, connected communities where people look out for each other.

Steeped in nature's rhythms, locals share an enduring bond with this place. The sweeping silent spaces, the loyal guardianship of mountain ranges, the contrasting hues of seasonal changes and the expansive beauty of starry black nights.
There's a lot to love but it's not for the fainthearted. This place breeds them tough to shoulder life in this timeless place of extremes.
EARLY MĀORI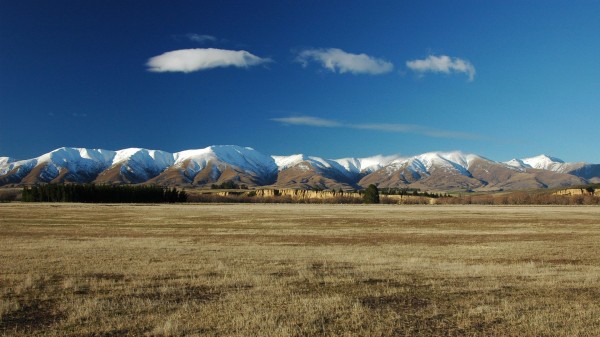 The name Maniototo derived from Māori, is said to mean `plains of blood' and refer to the `flowing' red tussocks that once covered the land.

For early Māori, the major valley systems that led into the interior known now as Central Otago were natural pathways enabling exploration and discovery. Many trails followed natural valley systems, including the Taieri River, to the plains and valleys of Central Otago.

Māori established semi-permanent seasonal campsites (kaika nohoaka) and hunted and fished for food (mahika kai) that they often transported back to coastal settlements. They regarded the hinterland as a place to regenerate.
pastoral farmers and goldminers
The first European settlers in the Maniototo were pastoral farmers and goldminers—many of their descendants still farm here today. Grazing the high country was a necessity in the 1890s that continues today.
Several Maniototo farming families still `get sheep away' to the Ida Range over summer. In autumn, family members, neighbours and friends gather at Mt Buster with supplies and stories to round up thousands of sheep, bringing them back to their Maniototo Basin farms.

The Hawkdun Plateau is where one of New Zealand's highest altitude goldmines, the Buster goldfield, was discovered in the 1860s—a time when Central Otago was gripped by gold fever. Four goldminers got lucky in a narrow creek-bed on a saddle between Mt Buster and Mt Kyeburn. This was the first of several sites that became part of the Mt Ida goldfield mined for alluvial gold until the 1990s. Goldminers tried their luck in pockets across the Maniototo —Naseby, Kyeburn, Serpentine, Garibaldi's on Rough Ridge and Hamilton's in the Rock and Pillar foothills, to name a few.

Across the Maniototo, streams and places are sprinkled with simple farmyard names chosen in the late 1850s by John Turnbull Thomson, Otago's provincial surveyor and New Zealand's first surveyor general. The Maniototo is sometimes known as `Thomson's Barnyard', alluding to the rustic names Thomson gave to local streams.
It's said that Thomson had originally obtained Māori names for local rivers from Māori living at Lake Taieri. When some officials and runholders thought these names were too difficult to pronounce, Thomson chose names that reflected the Northumbrian dialect for an animal and the Gaelic word `burn', translated as `fresh water.' Today the many `burns' in the Maniototo are a source of local pride—Burn 729am is the name given to a local radio station.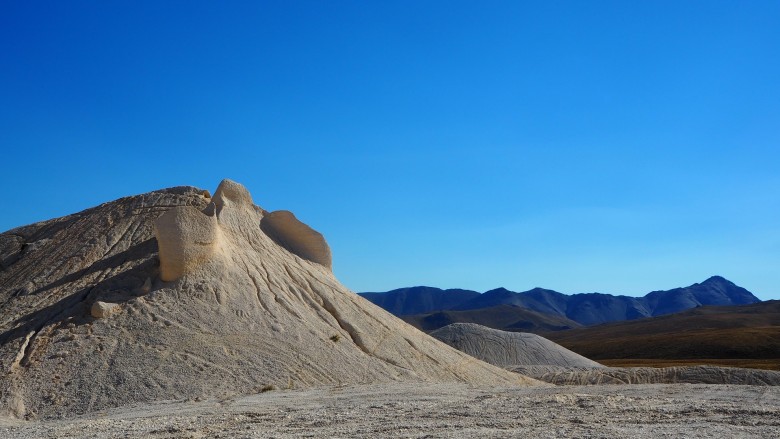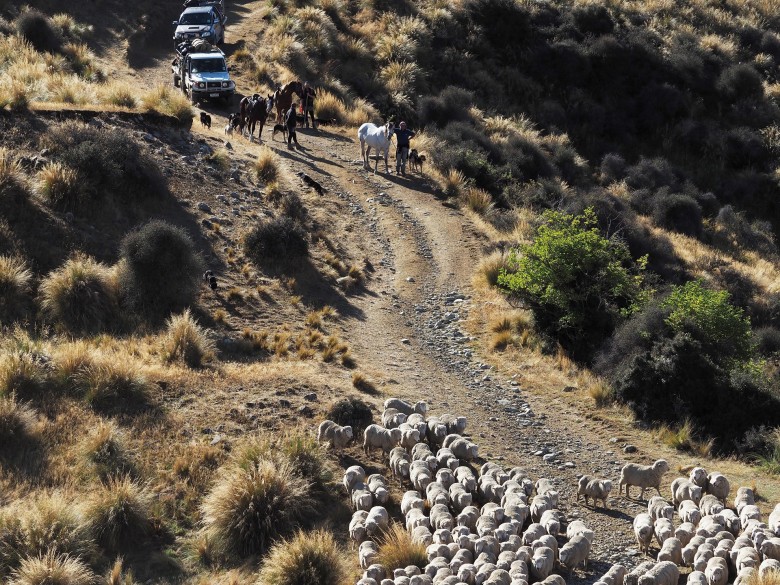 COMMUNITY SPIRIT
OUT HERE, YOU KNOW YOU'VE GOT TO `GET STUCK IN' YOURSELF
Maniototo people are often described as hardworking, generous, down-to-earth and resourceful. Their commitment to community reflects an independent, pioneering spirit—working together to get on and get the job done. Community projects generate enormous pride as resourceful locals do their utmost for their place, determinedly raising funds and working bees for developments such as the new $7 million Maniototo Hospital at Ranfurly.

Nowhere does this spirit come to the fore more than in sporting endeavours. A passion for sport is in the DNA—coupled with a gritty toughness that comes from growing up in this raw, out-of-the-way place.

The enthusiasm for a rousing, competitive sporting contest is embedded in the local psyche. On the sporting side-lines, whether it's rugby or hockey, you'll find neighbours, family and friends, egging on their team or catching up for a yarn. Parents are often coaches and drivers, spending hours and hours behind the wheel to get their kids to a game. There's even national representative hockey players, curlers and rugby players from the Maniototo, and success in codes such as cycling, athletics and cricket.
The grand 'ole Scottish game of curling has been a tradition since Europeans first settled here. In New Zealand's chilliest winters, players have gathered down through the years to enjoy curling's friendly rivalry and traditions.
The grand 'ole Scottish game
This century-long love of curling led to the establishment of the Maniototo International Curling Rink at Naseby in 2005. It is a source of pride that the southern hemisphere's only international indoor curling rink was built at Naseby and not elsewhere.
The community contributed around 6000 volunteer hours to get the job done, pitching in to raise money and help with construction. Managed by local curling enthusiasts, the rink is enjoyed all year round by visitors, locals and competitive international curlers.
A Delightful Playground
The Naseby Forest recreation area is a delightful playground and refuge on the fringe of the Maniototo Plain. It's a charming corner of green that bestows an enchanting, alpine feel to nearby Naseby town.
Walking and cycling tracks, picnic areas, historic goldmining sites and two dams for swimming and fishing are just some of the opportunities in 500ha of forest set aside as a public recreation area by owner, Ernslaw One Ltd. Earnslaw One also farms kōura (freshwater crayfish) in forest fire ponds, a sought-after delicacy in high-end restaurants.
elaborate flourishes and simple lines

Ranfurly celebrates its unique Art Deco heritage. The elaborate flourishes and simple lines of Art Deco architecture are a rare sight in a rural landscape such as the Maniototo. When some of Ranfurly's key buildings were razed by fire in the 1930s, they were replaced with structures fashioned in Art Deco style. Over the next few decades the town's appearance slowly transformed, adopting the modern, stylish vibe.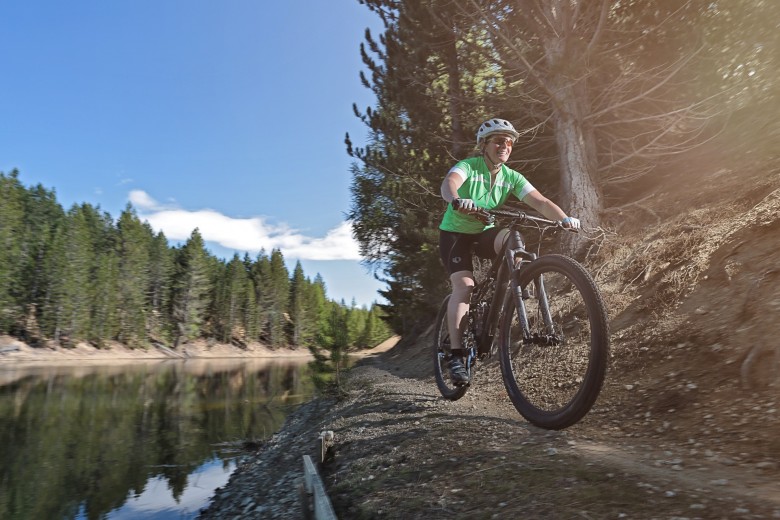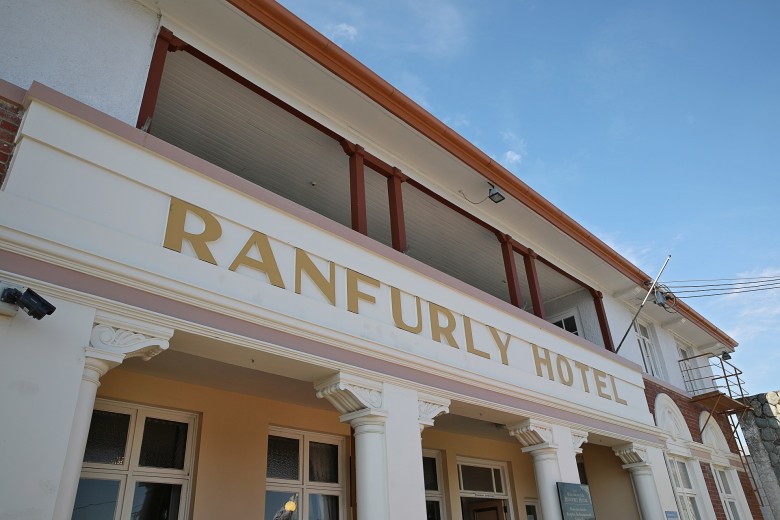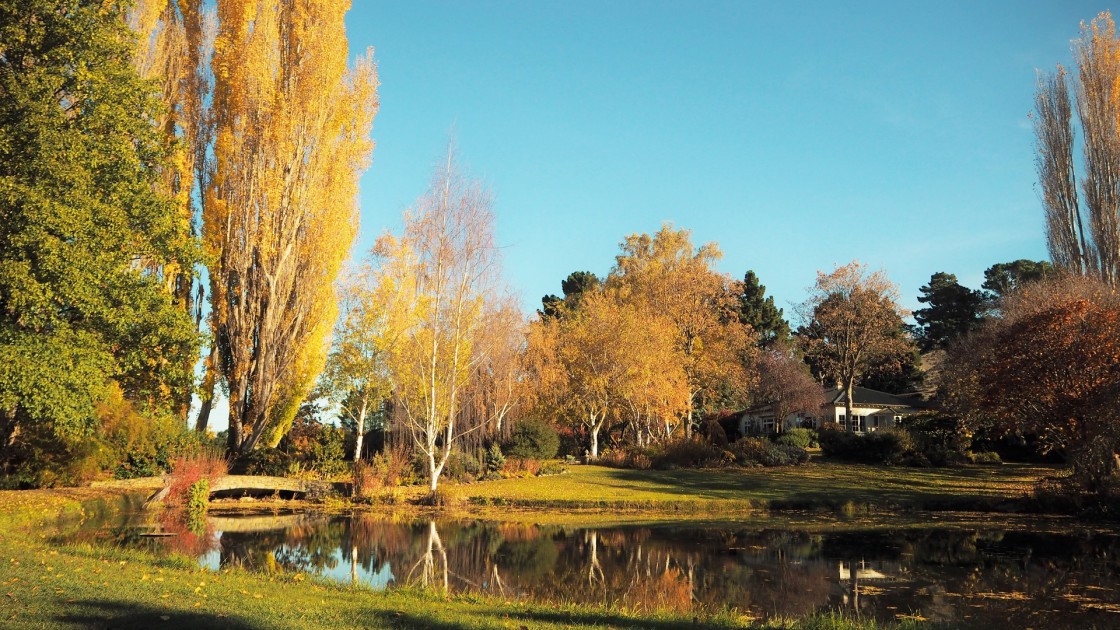 Hidden Treasures
Across the broad sweep of the Maniototo plain in the Rough Ridge foothills, Jane Falconer's glorious 2-hectare Clachanburn Country Garden is a national garden of significance.
An indulgence for the senses offering gorgeous textures, tantalising scents and complementary colour schemes, Clachanburn is a legacy to Jane's love of gardening—the stuff of dreams and hard graft—something truly special crafted from the dry, stony land.
A Fresh Air Regime
Many years ago, the Waipiata Sanatorium was a place of rehabilitation and refuge for tuberculosis sufferers. Tucked into the northern slopes of the Rock and Pillar Ranges, the institution operated for 40 years, touting the therapeutic benefits of dry, country air in a quiet, isolated setting. A `fresh air regime', when the sanatorium's large windows were opened to the pure Central Otago air, was an important aspect of patients' recovery.

Today in different ways, people continue to seek the refreshment and rejuvenation that the Central Otago climate offers.
The Taieri Scroll Plain is one such marvel. It is New Zealand's best example of a meandering river. Viewed from above, this unique river wetland embellishes the land with decorative swirls, contemplative on a rambling course of oxbows, channels and backwaters through the midst of one of New Zealand's driest basins. It is home to nationally threatened native plants, unique native fish and wildfowl. Here far from the coast, salt pans and small saline areas occur naturally, and unique salt-tolerating plants live in these rare ecological areas.

But for many what they love about the Maniototo is the space to wonder. Here nature is at its finest. The wide skies of purest blue, the intrigue of Santa's Beard and the rare Taieri Pet—unique cloud formations that cling to hillsides and mountain ranges. The craggy splendour and stillness. The dry-as-a-bone sweep of the plain drifting towards distant ranges.
This is the Maniototo.