Pick up your partner, significant other, or best mate and sample one of Central Otago's fabulous trails this Valentine's Day. Stop at a world-class vineyard or two along the way to create the perfect day. Why not make a weekend of it, and book a bed at one of our boutique offerings. The peace and quiet of Central Otago will be music to your ears. Only quieter.
One day rides

Ride the Lake Dunstan Trail from Cromwell and enjoy one of Bannockburn's fine vineyards such as Carrick. Admire the picturesque views over a vino or two!
Hop onto the Roxburgh Gorge Trail and wind up at the Courthouse Café or Industry Lane Café in Alexandra.
Explore the Teviot Valley along the Clutha Gold Trail – pausing at Pinders Pond for a picnic, or at the historic Horseshoe Bend Bridge.
Alternatively, if you would prefer to stick to two-feet, rise early and stroll along the Earnscleugh Tailings Track.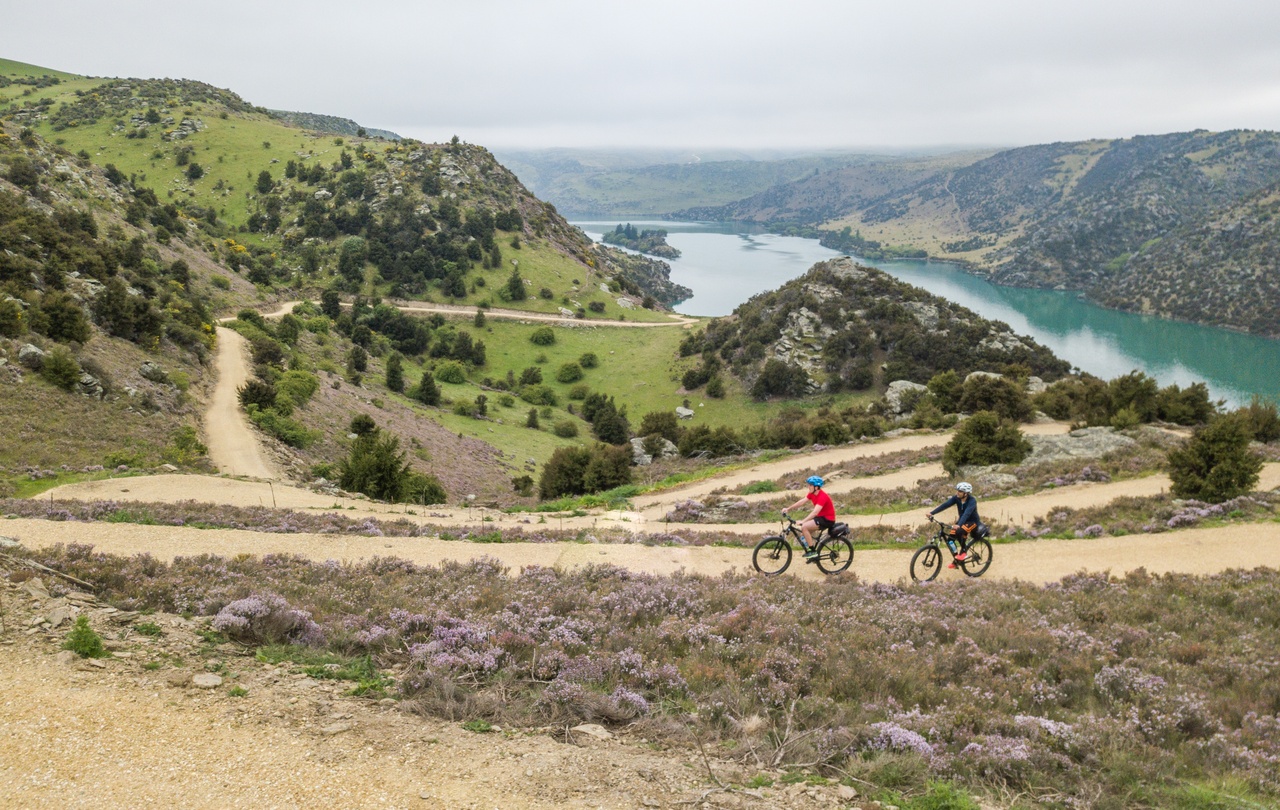 Spoil yourself with an extended stay in Central Otago

If you're looking for something a little longer (or to book for a romantic get way down the line), here are a few suggestions:
Romantic Getaway with Central Cycle Trail
Cycle side by side Central Otago's spectacular landscapes before settling in for a romantic escapade in a boutique lodge. Spend 5 days soaking up the beautiful Central Otago views, cuisine and hospitality.

This is true romantic bliss.
The Otago Sojourn with Luxury Rail Trail Tours
This 7-day luxury tour features the Otago Central Rail Trail, a trip to Dunedin and a boat cruise along the Clutha River (plus fabulous accommodation and meals).
Central Otago Wine & Trail Escape with Trail Journeys
This 3-day tour includes a trip along the Otago Central Rail Trail; a tour around St Bathans; accommodation; e-bikes and more.