What is a Regional Identity?
A Regional Identity is a definition of who we are and what we value about our region. This is so much more than a logo. It identifies those things that are special to us and that capture our imagination. It is also about building a greater sense of awareness and pride in our place.
Telling our unique story expresses our special difference as a region. Anyone wanting to understand and discover more about our region needs to appreciate our way of life and the things we value. A good starting point is knowing what's gone before, what's shaped our place and influenced us as a people to appreciate the Central Otago we have come to know and love.
By defining our region's identity, we are creating the vision for the kind of place we want Central Otago to be in the years ahead. It is like a route map to the Central Otago we want to enhance and protect ̶ one that reflects our community, is sustainable, and is true to ourselves.
Why?
We know there are few parts in the world that will leave you with a lasting sense of difference. Central Otago is undoubtedly one of them, from its landscapes, its seasons, its people, its products and experiences. Together we must celebrate it and look after it. To help achieve this, we have based our regional identity around a set of values to help build on its uniqueness and create the kind of place we can be proud of now and into the future. We are all encouraged to embrace these values in our everyday lives.
There will be many influences that could alter this unique region, meaning it is important that we all make wise choices that last beyond our lifetime.
It's up to each one of us to protect this world of difference – a life of involvement or generations of regret.

As individuals, businesses and communities we can enhance our region by standing by our regional values: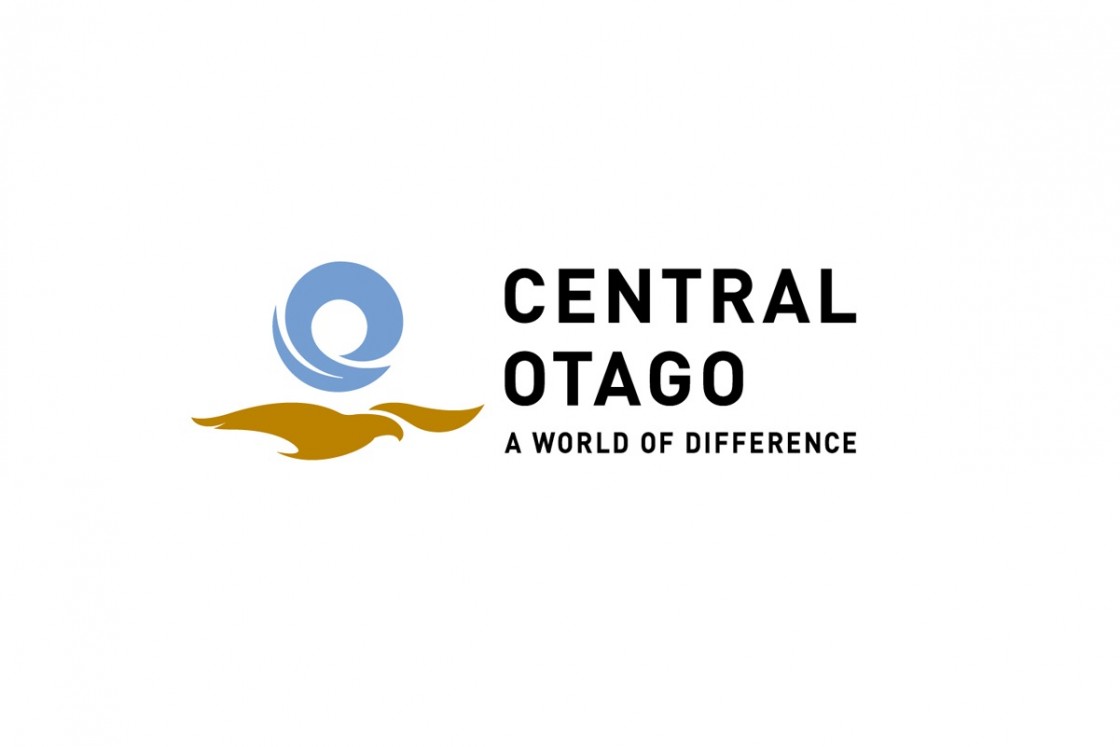 A Unique Mark
As local Central Otago people we enjoy a unique world like no other.
To represent this and our values, the upper part of the symbol's circular form represents a solitary cloud whisked upward against a vast deep blue sky. The lower form represents both the landscape and the New Zealand native falcon, the Karearea.
In symbolic language, the falcon is associated with noble natured people, strength, bravery, ingenuity and high spirits, evoking freedom and pride as it soars above the golden, contoured land.
We too can soar here.
How do you capture everything about Central Otago in a statement?

Perhaps you don't, but instead pick words that stimulate the imagination and let Central do the rest. Central Otago is after all a world unto itself. The expression chosen was 'Central Otago - A World of Difference' because it speaks volumes, just as a picture paints a thousand words. In a landscape sense, Central Otago is without comparison. In a community sense we are a place of big hearts and stoic determination, where people take on significant challenges - fiercely different and proud of it. To a visitor, it is a place that must be experienced to be believed.
Defining what is special to us as a region has therefore helped provide a guide so that local management plans and strategies can best suit our region while protecting our natural resources - our communities, visitor experiences, lifestyles and types of economic development.
Our regional identity provides a platform to tell our stories, and remind ourselves of this special place we call home.
Become a Regional Identity Partner
Any Central Otago business or community group who is passionate about Central Otago and aligns with our regions values can be a proud partner too.
Contact the Regional Identity Manager to arrange a time to meet with you.