Central Otago has amazing community spirit that reverberates across the hills and through the valleys. The diversity of people and place is evident in the diversity of the economy. From wine, to sheep, to orchards laden with fruits, the people who inhabit these lands are a myriad of characters across different industries. Yet, the soulful, down to earth nature of the people, often brings us all together to achieve a common goal: create a place that reflects the values of our people in a way that is self-sufficient and true to ourselves.
Working together helps us build our own sustainable and resilient places that reflect the values and vision of our community, and creates a sense of pride in our place. Here you can find ways to volunteer your time on projects that you're passionate about, and help see these projects and ideas come to life.
He aha te mea nui o te ao. He tāngata, he tāngata, he tāngata
What is the most important thing in the world? It is people, it is people, it is people.
What is Community Led Development?

Community Development is about people coming together to action their ideas and visions for your place — it's a bottom-up approach to making a difference in your community. Working together helps to build a sustainable and resilient place that reflect our values.
Together, we are stronger, and together we can turn our ideas into realities.
Across the district, you will find community-led planning groups in most of our communities. These are made up of groups of people who get together regularly to make plans which reflect community values and aspirations, and then work together to action these plans.
Not all community-led ideas and projects require funding, as long as people have a common goal and the will to make things happen from the bottom-up, the magic of community development can happen.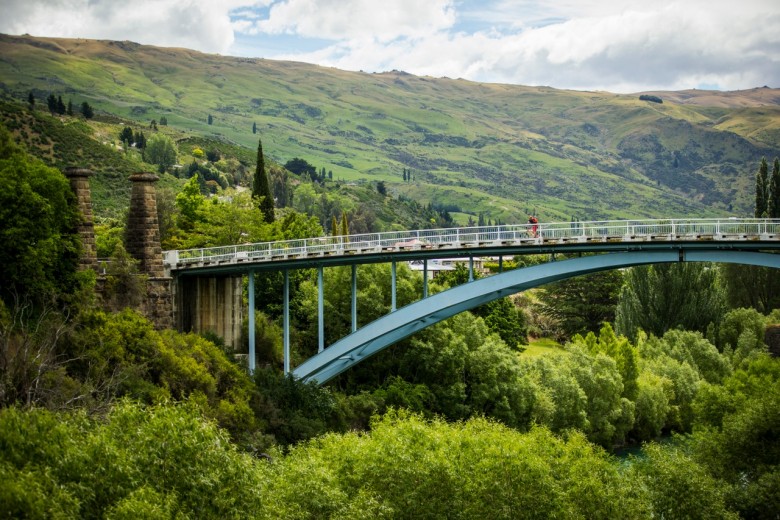 What community projects are happening now?
Omakau Community Hub

One of the high priority actions from the 2014 Omakau Community Plan, facilitated by the Manukerikia Future Group, was to "Determine the ongoing maintenance and development of the Omakau Hall".

In 2018 a needs assessment and feasibility study was commissioned for Omakau and Manuherikia Community Spaces by the Central Otago District Council, on behalf of the Matakanui Rugby Club and the Manukerikia Future Group. Widespread community consultation took place as part of this process, and the study found a need for a single multi-purpose, multi-use 'Hub'. A drop-in session was held in November 2019 to share the results of the study with the community and run a survey to gather further community input into the project.

A working group has been formed to continue actioning this project, with representation from community stakeholders, including Omakau school, the Toy Library, RSA, and various sports groups including rugby, hockey, cricket and bowls and others. The group is currently working to have some concept plans drafted by an architect.

Naseby Dark Skies

Naseby is a small town with minimal light pollution, and some of the best dark skies around. The local community planning group, Naseby Vision, has been working since 2018 towards becoming an accredited Dark Skies Community by the International Dark Skies Association.

The Central Otago District Council has supported this project by creating a district wide policy to implement a maximum 3000 lumen LED bulb in all residential street lamps, as part of the process required for Naseby to become IDA accredited. The final step is for a plan change to be submitted to the Central Otago District Plan to finalise the required measurements needed for a Dark Skies Community.

In the meantime, the community continues to run education programmes and dark skies events to promote this natural asset and keep the momentum going.

Teviot Valley self-guided driving trail

One of the final projects of the Teviot Valley Community Development Scheme (TVCDS) has been to investigate ways to celebrate and highlight heritage sites in the Valley. This is also in line with an action from the 2011 Roxburgh Community plan to "form a heritage group to help, preserve, promote, support and prioritise heritage sites and initiatives".

In 2019, the TVCDS group went out to the community to start mapping out significant places across the Valley. The community decided that they would like to promote a driving trail around the Teviot Valley and a walking trail around Roxburgh, with the possibility of a second one at Miller's Flat. Key stakeholders were then invited back to a second meeting where the community began narrowing down some of those key points for inclusion.

The group is now progressing a booklet for the self-guided driving trail and some interpretation panels to bring it all together.
Get in touch.
If you are interested in getting involved in community-led development projects in your place, the Central Otago District Council Community Development Officer, Rebecca Williams, can put you in touch with a group in your area.
OUR REGIONAL VALUES