article written by Alexia Santamaria
Central Otago is a great spot for those who love good food.
Obviously everyone knows it's one of the best places in the country for a cracking glass of pinot, but there are plenty of culinary delights that shouldn't be missed either. There are far too many for just one article but here are five foodie experiences to add to your itinerary next time you're in this beautiful part of the world - some of them not available anywhere else in New Zealand.
Eat food smoked in Pinot Noir barrels
Everyone loves the Stoaker Room in Cromwell - it's always full of happy folk sharing a laugh and some great food. The fascinating thing here is that everything (right down to garlic and cheese) is steamed, baked, grilled and smoked in cookers made from French oak pinot noir barrels. You can even go and see how it's done, the theatre is great when they open the lids. If there are two or more of you dining, order the Stoaker Banquet. It might change seasonally but expect things like local venison with kumara and cherry chutney; tandoori lamb rump with grilled vege and mint yogurt sauce; pork belly with potatoes, crispy shallots and aioli; pulled duck crouton with onion marmalade and spiced apple and salmon with smoked slaw and pineapple salsa - all on a long board to share while putting the world to rights.
Dine in a historic building
The gold rush of the 1800s left Central Otago with a legacy of beautifully-preserved historic buildings and many of them are now used as wonderful places to dine. Check out Pitches Store in Ophir, around since 1883 when it was a store and butchery, but now serving up fresh and flavourful lunches, dinners and home baking. Or what about lunch or morning tea at Dunstan House - their cabinet food is well known and loved around town. It was originally built in 1863 as the Dunstan Hotel (including a theatre for Saturday night entertainment and the booking office for Cobb & Co's horse-drawn coaches) but now is favourite spot for good food and service that makes you feel like a long-lost friend. Both locals and visitors love Oliver's in Clyde - established in 1869 by merchant Benjamin Naylor and recognised as one of Otago's most significant heritage buildings (category one classification from New Zealand Historic Places Trust). You can either dine in for lunch or dinner, grab something from the cafe/deli/bakery or even pick up some beer brewed right on site.
Visit a Saffron farm
Something you might associate more with Iran or India than the Teviot Valley is growing Saffron, which makes it even more fascinating to visit Wynyard Estate Saffron, owned by Graham Strong and Wendy King. You'll love seeing and hearing all about how this 'red gold' is grown and processed, strolling the couple's 1.4 hectare garden and sampling Wendy's incredible cordials, jams, chutneys, spreads and other delights available for purchase (she's an ex-chef so is always coming up with something new and delicious). A fascinating, relaxing and tasty experience.
Drink beer from some of New Zealand's future brewing stars
Cromwell is home to Otago Polytechnic's Brew school, which includes a full on-site brewery, where students practice under strict guidance from tutors with decades of industry experience. Even better you can actually drink this beer, plus special releases (when a student comes up with an outstanding recipe) at local pubs and eateries like The Stoaker Room, Bannockburn Hotel and Chatto Creek Tavern. The money from sales goes back into supporting the course so everyone wins! The Pale Ale is cracker and highly recommended but there's something to suit every taste, from a Pilsner to Vienna Lager to Scotch Ale plus an Oatmeal Stout, Dunkelweizen, Kolsch and Hefeweizen depending on the season.
Have lunch with a view
In some cities, people have to clamour to get bookings somewhere with a peek of the sea, or small glimpse of a mountain. Here locals almost take it for granted that lunch or dinner will come with a side order of breathtaking postcard-like scenery. Some great places to have this kind of experience are Desert Heart (their platters are legendary and come with a view of the Cromwell Basin over the Kawarau River); Carrick Winery for delicious cuisine packed with local ingredients (served with complimentary view of Lake Dunstan) and Bannockburn Hotel where the food-style will remind you of Melbourne but the views are 100 per Central Otago ranges, vines and sparkling water. The only problem with dining in places like this is that you never want to go home.
Guides to Where to Eat and Drink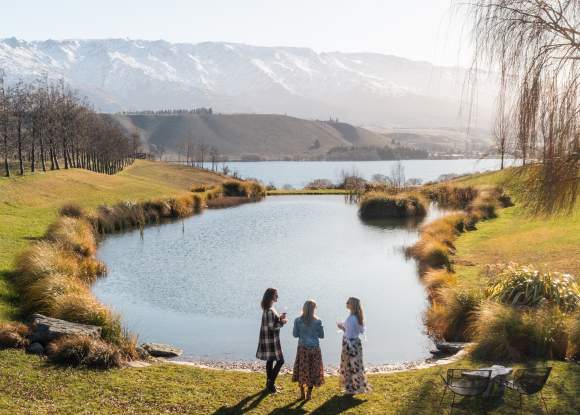 Where to Eat in Central Otago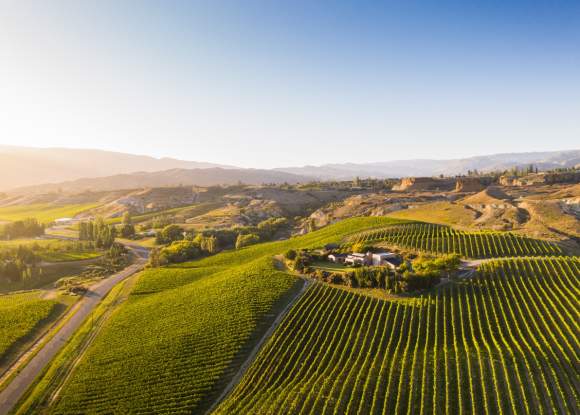 Where to Eat in Bannockburn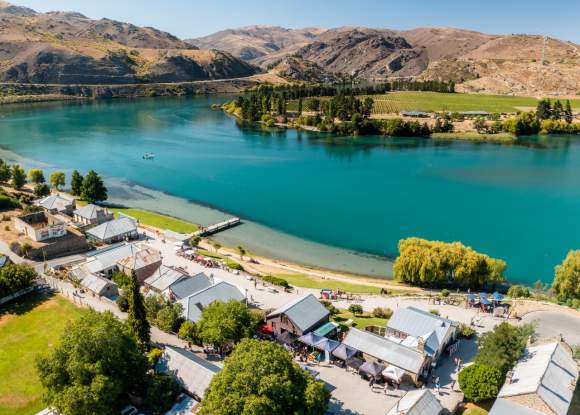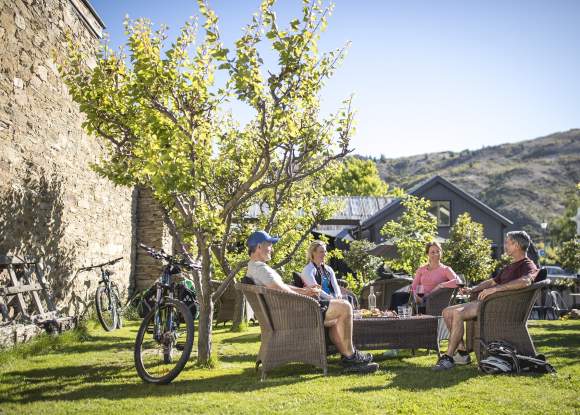 Where to Eat in Clyde & Alexandra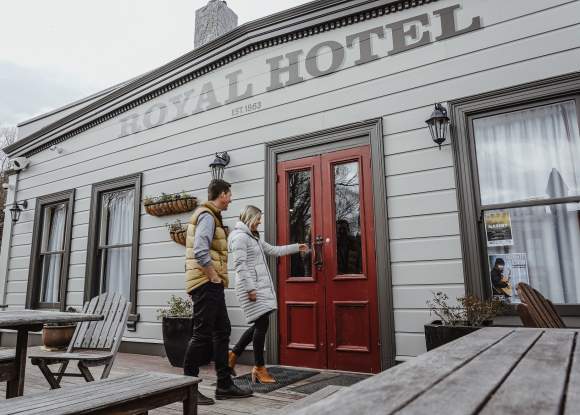 Historic Places to Eat in Central Otago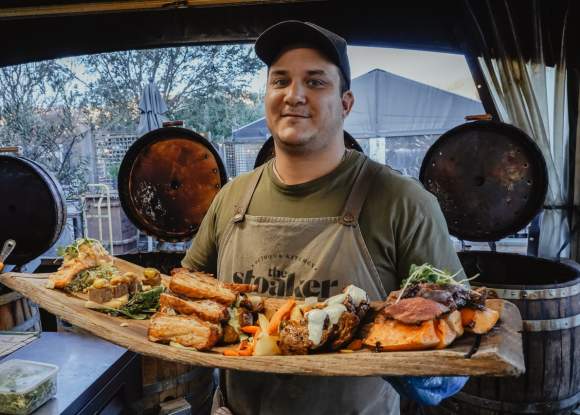 Five Must Do Foodie Experiences