article written by Alexia Santamaria
Clyde and Alexandra are always popular spots for those spending time in Central Otago. Visiting heritage buildings, cycling, walking, pottering around shops and galleries are just some of the easily-accessible activities on offer. But what to eat when you're in town? Here are some places that are popular with locals - many served with a side order of interesting history.
The Old Clyde Bank
It's probably a bit obvious to state where this restaurant is located. The name kind of says it all. This former Bank of New Zealand building was originally constructed in 1861 but has had several iterations since then. It's a cafe by day and on Friday and Saturday nights, extends to an evening restaurant as well. With Chef Werner at the helm (he was a chef at Mt Difficulty for 13 years) the food is consistently great.
Clever, creative and full of flavour, dishes change regularly but cater to all tastes from ceviche with pickled daikon, wakame, chilli, and pineapple and tequila salsa to merino lamb rump with butternut puree, cauliflower, puy lentils and thyme. The home baking is sublime and also available to take out if you don't have room for dessert straight after dinner. Guests also love the entire side room of beautiful products that are all made on-site - so you can take a little bit of Central home with you in your suitcase. Think gherkin relish, bbq spice rub, vanilla nectarines, chai spiced pears, green tomato chutney and so much more.
Olivers
Olivers has multiple charms, one of which is definitely its historic appeal. Built in 1869 by merchant, Benjamin Naylor, it is recognised as one of Otago's most significant heritage buildings - with a category one classification from New Zealand Historic Places Trust.
There are so many ways to enjoy Olivers culinary delights - grab-n-go cafe and bakery fare, sit-down dinners in the restaurant (or in the lovely courtyard, depending on the weather). They even brew beer on-site for your purchasing or drinking pleasure. The team also does a great range of house-made condiments (made from locally grown produce) and other gourmet treats that they sell in the cafe. Olivers is also a wonderful place to stay - immaculate luxury with great style and attention to detail.
Dunstan House
Everyone loves Dunstan House. The staff are super friendly and the cabinet is always heaving with delicious treats. Owner, Meredith, has been in hospitality for a long time - her family owned a bakery and restaurant, as well as a successful catering business, so she grew up in kitchens. She's all about natural real ingredients, everything made from scratch on-site. The kitchen also has a huge focus on using local produce - stonefruit is stewed and frozen for use in pies in the winter, nuts are purchased from Central Nutz on Dunstan Road.
While everyone loves the cinnamon scrolls, slices of cheesecake, sausage rolls and other delicious baking, there are also healthier options like salads, wraps and raw slices. Try the cheese scone - Meredith asked every home baker and Nana in town what their secret was and used all the advice to create one that's a little bit of Clyde all in one delicious mouthful. Dunstan House also has beautiful accommodation that's been recently renovated and is very popular with those riding the trail. Make sure you try the high tea if you're staying.
The Courthouse Cafe
It's impossible not to love the Courthouse Cafe - it's just one of those places where you immediately feel at home. The neon 'Baked with Love' sign couldn't be any more aptly placed than in this bright airy space, always adorned with gorgeous flowers. There are tables outside, lovely on a sunny day and you can order from blackboard specials or choose any of the incredible options from the cabinet like salads, apple pie cruffins, cinnamon scrolls, bretzels and bagels. Their baking is legendary. Bex is a passionate local who loves to support Central Otago producers through their fare and her and Barry are well known by all in the community.
Packing Shed
Also owned by Bex and Barry, The Packing Shed brings all the warmth of their first venue to a beautiful site just 10km down the road. It was a former orchard and Bex's Dad's man shed (he was a well-known local gold miner). The couple have transformed it into a truly lovely space for daytime dining (and the odd night-time pop-up) with beautifully kept grounds. The a la carte menu is constantly changing but always tasty with dishes that range from pork belly with pear and cider sauce, jus, blue cheese, black garlic emulsion & fresh pear to pan-seared scallops with cauliflower purée, pickled, cucumber foam and crispy kale to brisket burgers. The really exciting thing about it is that it will soon be the site of a Cooking School where people can come and learn, and depending on the time of the year, even pick some of their ingredients directly from the garden.
Industry Lane
Industry Lane is always busy. The food is reliably good, the donuts are legendary (the flavours can be anything from blueberry cheesecake to Vanilla custard jam drop to caramel apple pie or toffee pop fudge) and everything is tasty and in hearty-sized South Island portions. It's a popular stop on the Otago Central Rail Trail and you can also order a la carte if you need a large lunch or brunch to keep you pedalling.
Pitches Store
Tiny Ophir is not the place you'd expect to find somewhere like Pitches Store. The food is great with a seasonally changing menu showcasing local flavours whether for breakfast, lunch or dinner. There is even home baking for when all you have time for is a stop for a great coffee and sweet. The building itself started its life in 1863 and has been a general store, butchery, accommodation (which is also part of its current offering), garage, woodworking business and an engineering business. If only those walls could talk.
Guides to Where to Eat and Drink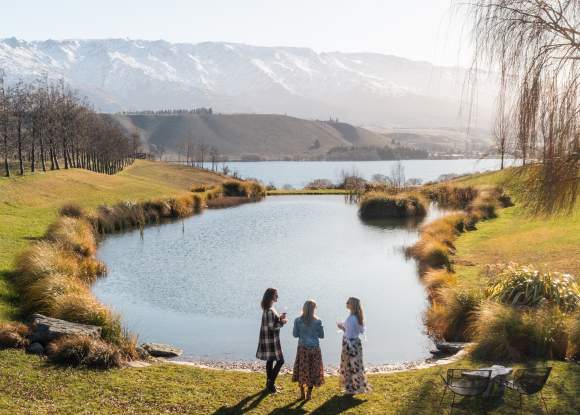 Where to Eat in Central Otago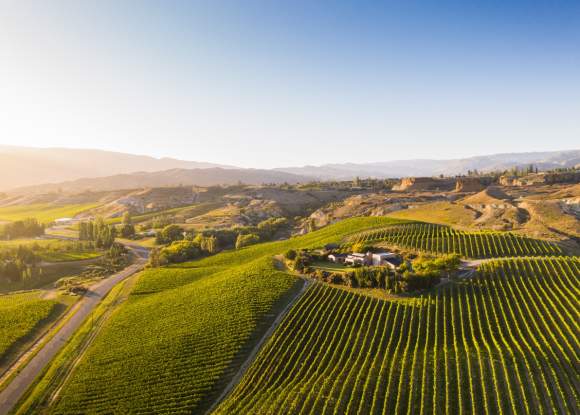 Where to Eat in Bannockburn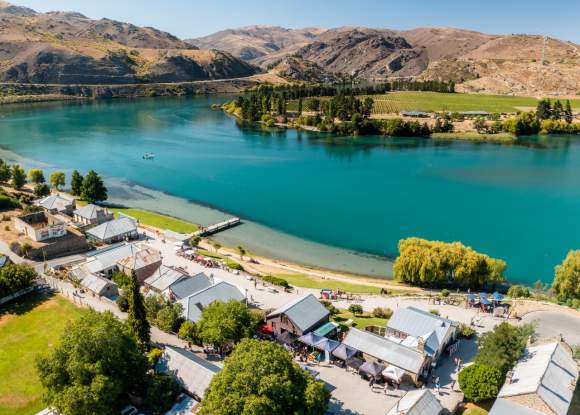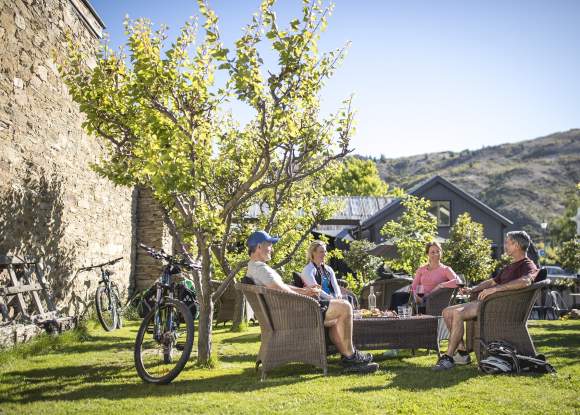 Where to Eat in Clyde & Alexandra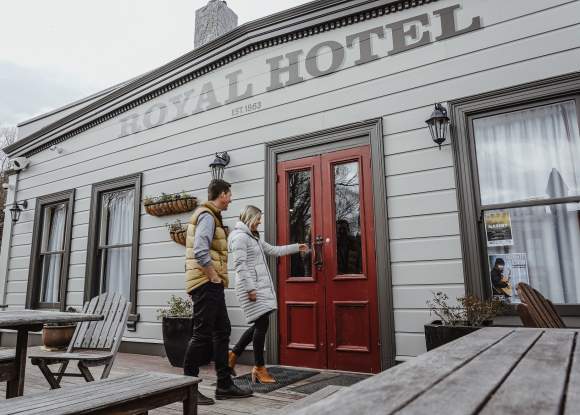 Historic Places to Eat in Central Otago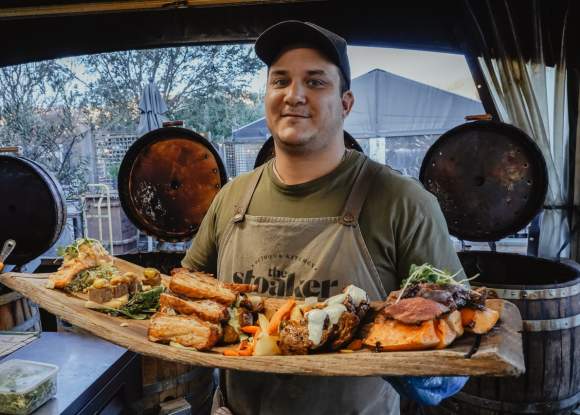 Five Must Do Foodie Experiences