Cromwell's Great Places to Eat

article written by Alexia Santamaria
Right on the shores of Lake Dunstan, Cromwell is an incredibly popular spot for visitors to the Central Otago region. Everyone loves the Heritage Precinct - a fascinating mix of original and reconstructed buildings from the old main street of the 1860s gold town which is now home to galleries, cafes and other cute shops. If you're staying in Cromwell and looking for great places to eat, you're in luck - there are a few to choose from. Whether you're looking for grab 'n go bakery fare or one of the most high-end dining experiences in the region, you'll love what's on offer.
The Office Restaurant and Bar
The stone facade of the old Post Office & Telegraph Building belies a far more modern interior, fab for some great drinks and a casual bite to eat. The Office is best known for their cocktails - dessert ones too (think options like Toblerone and Lemon Meringue Pie), and a cracking burger menu, but also do other bites and meals if you don't feel like something that heavy. Sit by the window and gaze upon the blue of the lake or cosy up in a booth with friends.
Fusee rouge Cafe
Located in the main shops you'll love the cabinet offerings at Fusee Rouge. Turn up first thing in the morning to the unmistakable smell of still-warm home baking, shelves heaving with cheese scones, cinnamon scrolls, caramel slices, wraps loaded with fresh fillings, sausage rolls, cakes, pies and their famous donuts - all made with Central Otago love. The cinnamon scrolls are particularly popular and often sell out early. There's also a short made-to-order menu if you feel like waffles, eggs benny, granola or a big brekkie - or even mince on toast!
The Stoaker Room Bistro & Bar
The Stoaker Room is always a good time, constantly filled with locals sharing a bite, a drink and a laugh. But the really interesting part is that all the food is cleverly steamed, baked, grilled and smoked in cookers made from French oak pinot noir barrels - does it get any more Central Otago than that?
The Stoaker Banquet is always an excellent option to share - a long board with delights such as local venison, tandoori lamb rump, pork belly, pulled duck crouton and salmon plus great sides to round it all out.
Armando's Kitchen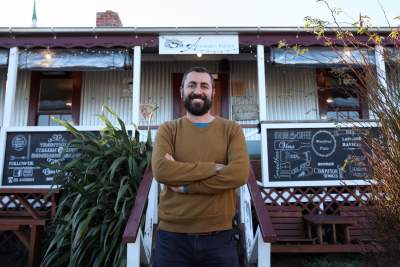 Armando Varlotta - originally from Northern Italy - now resides in Cromwell, much to his customers' delight as he brings with him an authentic taste of his motherland.
All of Armando's Kitchen pasta and gnocchi is hand-made on-site as are the pizza bases, before being smothered in special Napoletana-style Armando sauce and beautiful toppings.
The risotto and lasagne has a loyal following too. If you don't feel like lunch or dinner, their cinnamon scrolls and a coffee on the shore of the lake are a local favourite.
Farmers' Market @ cromwell heritage precinct
The Central Otago Farmers' and Craft Market is held every Sunday morning from Labour Weekend through to early March and is a great place for picking up local edible treats. There is a wonderful array of fresh produce including stone fruit, local cheeses, olive oil, saffron, lamb, nuts, fresh pasta, flowers and much more, depending on the season. It's a great place to connect with passionate local growers and producers.
The Cloudy Bay Shed
While you may associate the Cloudy Bay brand with Marlborough, The Shed is unmistakably Central Otago. It's all centred round Te Wahi, their stunning local Pinot Noir, plus their whole wine range is available for tasting and drinking.
The food is some of the best in Central Otago - every clever dish a perfect balance of flavour and texture. You can tell that enormous thought has gone into the whole dining experience with creative high-end food, stunning interior design (that manages to be elegant but simultaneously very approachable), beautiful art on the walls and floor-to-ceiling windows on one side so you can gaze dreamily at a picture-perfect view of Lake Dunstan, Sugarloaf and the Pisa Range between exquisite bites.
Allow extra time as you're really not going to want to leave.
Guides to Where to Eat and Drink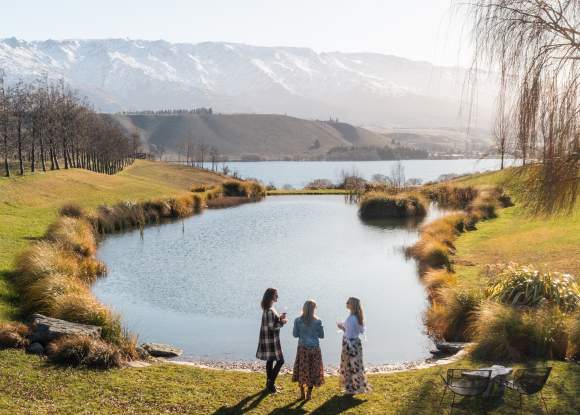 Where to Eat in Central Otago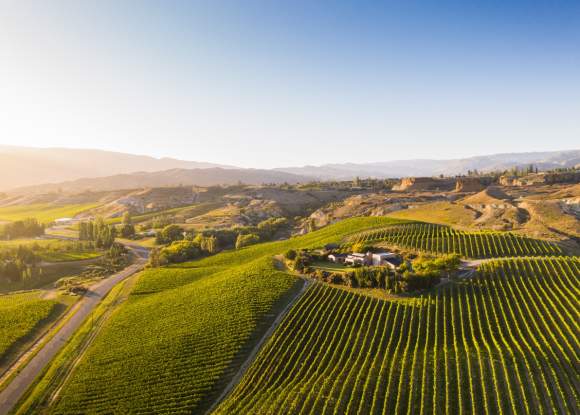 Where to Eat in Bannockburn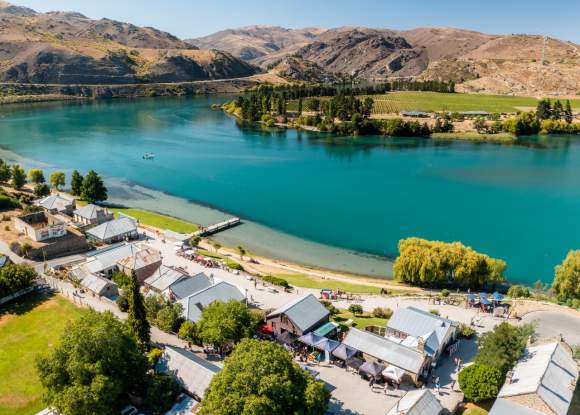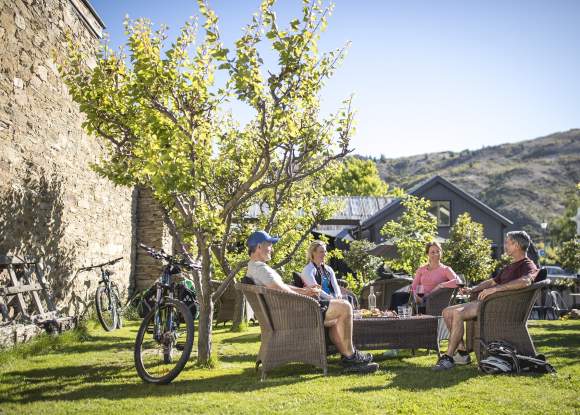 Where to Eat in Clyde & Alexandra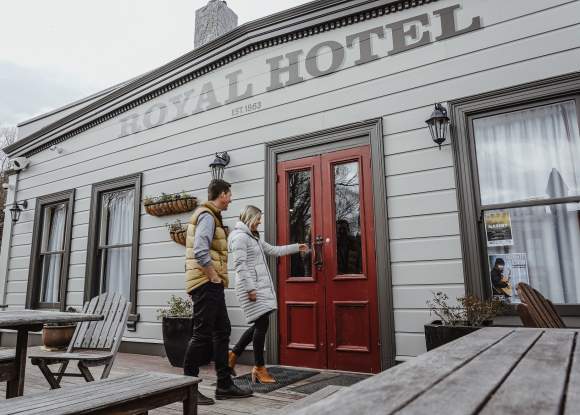 Historic Places to Eat in Central Otago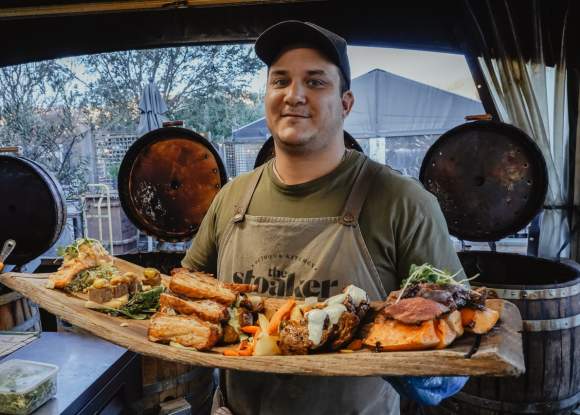 Five Must Do Foodie Experiences