CAREFUL. A FEW OF THE LOCALS WERE VISITORS, NOT SO LONG AGO
It doesn't matter if you've been here for five minutes or five generations, this place gets under your skin. Not just the landscape, but the locals, too. They're only too happy to share local knowledge, advice, and more than a few yarns. Before you know it, you'll feel right at home. Or maybe even make it your home.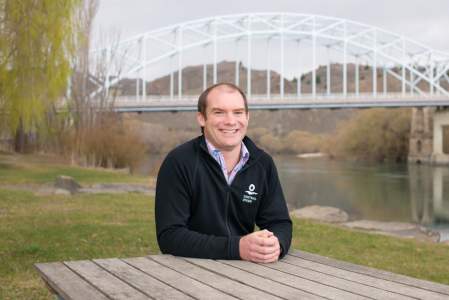 Kia ora,
My name is Nick Lanham and I am the Economic Development Manager here at the Central Otago District Council. I grew up in Alexandra but left at the end of high school to pursue higher education, a career and as most New Zealander's do – a bit of an OE (overseas experience). Six years ago, with a young family, my wife Christine and I decided to return to live in Central Otago.

Being back and involved with the local community and in my role as Economic Development Manager, I have been in contact with many other like-minded people who have chosen to make the move to Central Otago and who are contributing to and helping to keep our district a great place to live, work and play.
Are you interested in moving to Central Otago?
For anyone considering a move to Central Otago, I would be more than happy to discuss business and employment opportunities, or just what it's like to live here.

Or you may want to connect with one of the people below who have also chosen to make Central Otago their home. They too have said they are happy to be a point of contact for people considering a move to Central.
OUR REGIONAL VALUES