SERIOUS CYCLISTS TREAT IT LIKE A TIME TRIAL.

FOR OTHERS, IT'S MORE OF A PUB CRAWL.
The Otago Central Rail Trail is New Zealand's Original Great Ride and extends 150 kilometres along the former railway route between Middlemarch and Clyde. Its wide gravel (stony) path has a gentle 1 to 50 gradient, making it ideal for walkers, cyclists and horse riders.
It's easy to break the trail into sections, to suit your fitness (or thirst), and many opportunities to meet the pioneer-spirited locals and make side trips to unique places – dams, gold mining relics, the country's only international curling rink, and so much more.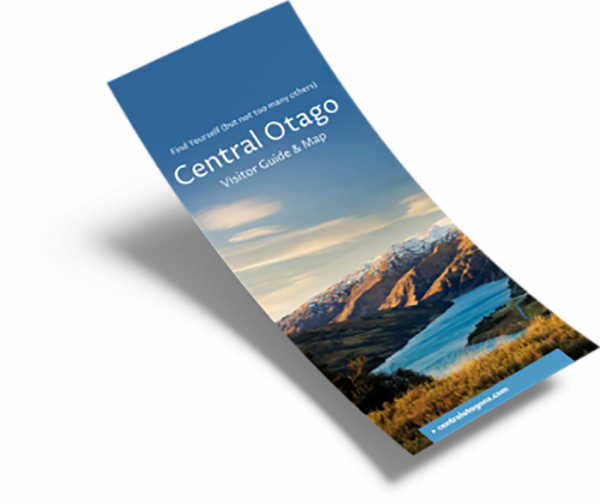 THE OFFICIAL MAP FOR CENTRAL OTAGO
We've designed a map to help you find all the best places and things to do in Central Otago. Whether it's enjoying a leisurely 'road trip' ; taking time to reconnect with friends and family on one of our stunning cycle trails or a walk through early goldmining areas; remembering what summer fruits used to taste like; or finding out what great ales and award winning wines should taste like this map is designed to help you find all this and more.
View Maps & Guides