Exacting workmanship and a passion for fine restoration are the hallmarks of Central Blue's residential and commercial building work in Central Otago and the Upper Clutha. From concept to completion, managing director, Owen Philip, is motivated to craft exceptional buildings that deliver something truly special, often perfected with a charming nod to history.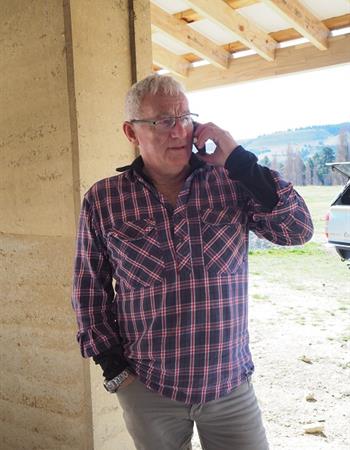 Owen's building career began on Dunedin construction sites in the late 1970s. A few years later with wife Sue he moved to Australia where he did his building apprenticeship.
The couple's eventual return to Dunedin was not to be their last move. Attracted by Central Otago's dry climate and vivid colours, Owen and his family shifted to Alexandra to establish a building business.
When he first arrived in Central Otago, Owen says it was `just me working away doing what I liked.' Since then his business has thrived—today employing nine permanent staff and three contractors.
"My favourite place in Central Otago is down the river with my boat. With those green willows at 5 o'clock in the morning. You can hear the quail, you can see the rabbits on the hill—and the next minute—you've got a fish."
Nurturing for the future
Regional value: Respecting Others
Giving back to his community is an important part of Owen's business philosophy. He regularly offers apprenticeships that include financial support for young people keen to learn the trade.
It's about looking after the generation coming through and giving them an opportunity to get started. In many ways, Owen is like a father figure.
"It's a team thing and it's all part of the ethos really. You've got to be a team and you've got to be tight, and I've got a really good team. I'm on my fifth apprentice now. I pay for them while they're at polytechnic and their course fees. They're not bonded but there's an expectation at the end that they'll stick around."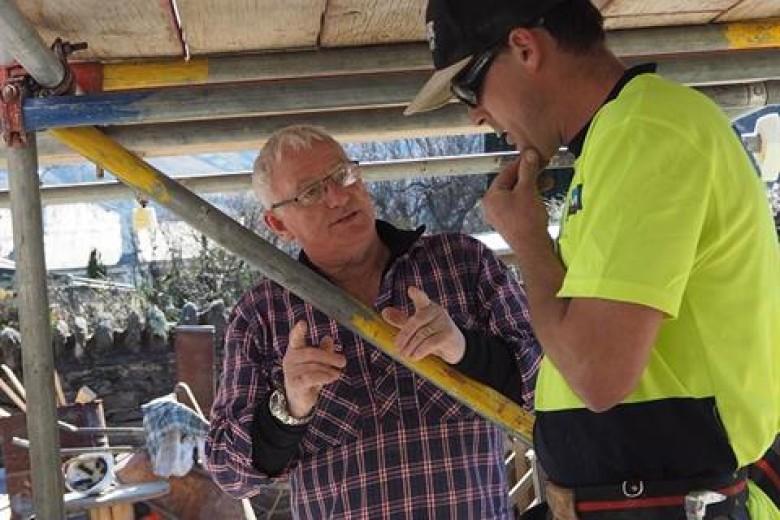 True Blue
Regional value: Having Integrity
Consistently producing high-quality, precision work on time and within budget is a cornerstone of the Central Blue success story. Being open and honest with clients leads to strong, trusting relationships that reap repeat business and stand the test of time. Owen works closely with clients to deliver what they want, often constructing buildings that are fine, authentic representations of their past.
"You're only as good as your last job in Central Otago because it's a very small place. So, you've got to be very careful how you conduct your business. You want to talk to people like you want to be talked to. If you don't talk to people the way you want to be spoken to, that's not on."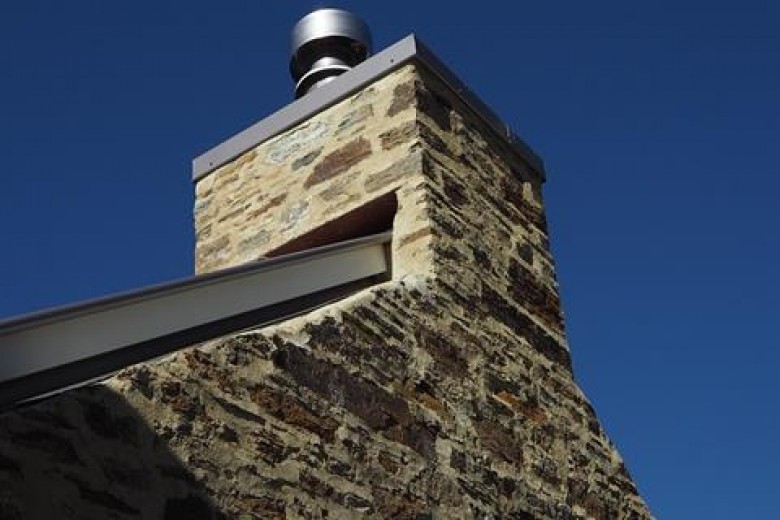 Reinvigorating past treasures
Regional value: Protecting Our Rich Heritage
The challenging and exacting requirements of restoring old buildings is Owen's passion. Over the years, he's worked on unique projects where careful, loving craftsmanship and an inspired vision have brought Central Otago's rich history to life.
Like the woolshed-feel created with recycled materials in a restoration project at Northburn Station, the delicate reinvigoration of an Arrowtown cottage nearly 200 years old and, most recently, the refined renovation of the iconic Faigan's Store at Millers Flat.
"I do love the old stuff and my preference leans towards restoration. Because it's going to be there for a very long time. You've got to really think about what you're doing and there's more job satisfaction. Because when you sit back and look at it, you think, gee that's nice. Like Pitches Store—awesome."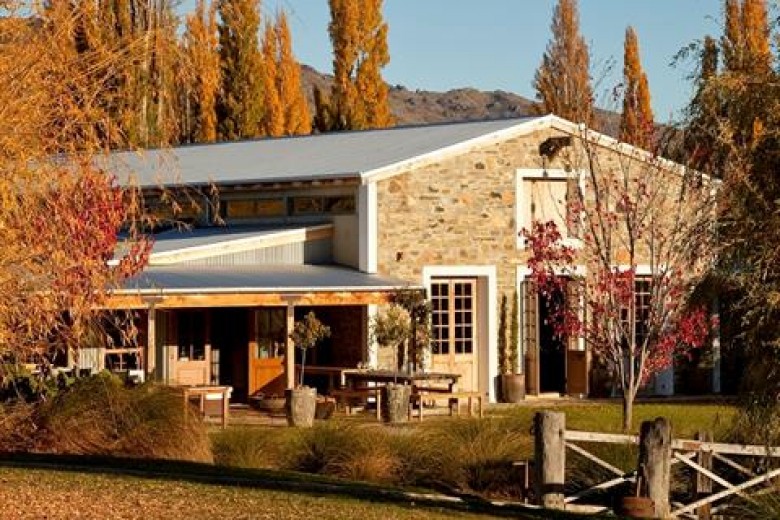 OUR REGIONAL VALUES