Pretty much anything that needs branding
Hilton Signs does it. Wayne Hilton is the craftsman sign writer whose experience in this field is extensive. Jan Hilton covers design, printing and administration. There's also another fulltime staff member. It's a team that works.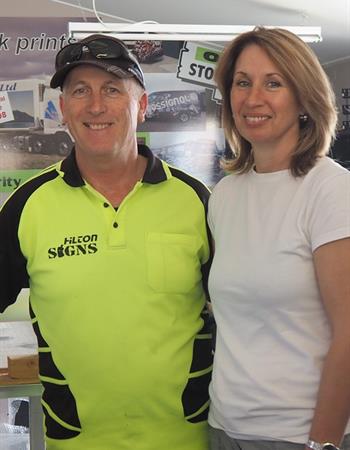 Craftsman and qualified sign writer Wayne Hilton shifted from Southland to establish Hilton Signs Ltd in Alexandra in 1988. Five years later his wife, Jan, joined him working in the business. The couple built a workshop in Cromwell and shifted the business there in 2005. Quality, integrity and service continue as their hallmarks and no two days are ever the same.
"One day it's doing honours' boards with gold leaf and the next project management covering manufacturing and installation of large signage. Currently we're doing a big sign that's going right across the back of the local sports turf. We've even had people come in wanting to replace graphics that have faded on vehicle dashboards and ovens, all that sort of thing. Some months we have 80 jobs on the go, depending on the time of year. It can be really busy and we work through it together. It's about getting the work done and being proud of what goes out the door."
Taking Opportunities
Regional value: Learning From the Past
Longevity. It's about growing with your environment. Hilton Signs Ltd has evolved over three decades—embracing technological change and making savvy business decisions to keep current in a fluid environment. It's a business that's learnt from the past, seized opportunities and is intent on making a positive difference for tomorrow. At weekends, the Hiltons enjoy the work-life balance offered by Central Otago's awe-inspiring outdoors.
"While we've experienced a lot of change, over almost 30 years we've stayed focused on our core approach—to provide quality, affordable, consistent service. We feel that's been key to our success. We've definitely learnt from the past. If you've been in business this long you get to know what works. And we really enjoy getting outdoors—we just love the landscape and climate here."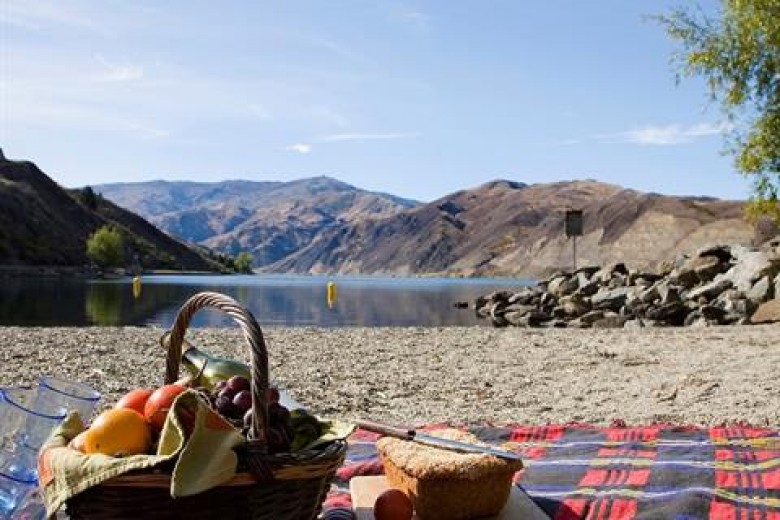 Treat People Right
Regional value: Having Integrity
Treating people right is a touchstone for the way Hilton Signs Ltd do business. They know that honesty and integrity are key characteristics in creating a consistently good customer experience and are an important part of doing business in Central Otago.
"We treat everyone the same, no matter whether the job is big or small. Recently we completed a small job for a gentleman who has now come back and getting a considerable sign done, so you never know. While fundamentally it's important to treat people well, it also means people come back."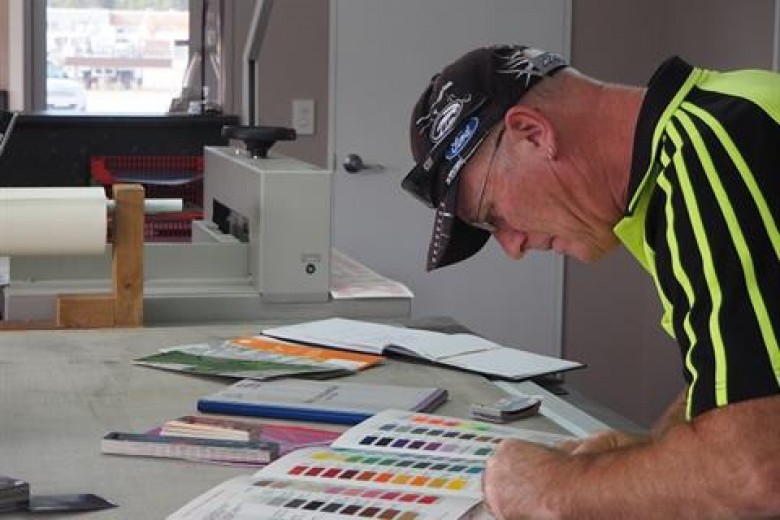 Striving for more
Regional value: Adding Value
From the intricacies of traditionally-crafted signwriting to the current technology that speedily produces large printed signage, the Hiltons' business has steadily adopted new processes and ways of working, striving to continuously add value for their clients in creating high-quality products backed by great service.
"Over time we've added two wide format digital printers, laminators, and a vinyl printing/plotting systems to the technology we use. The technology allows us to get the best out of Wayne's traditional craftsmanship skills—providing the perfect outcome. What's also important is listening closely to what the customer wants. We can then use our technology and skills to bring their ideas to life and add that little bit more."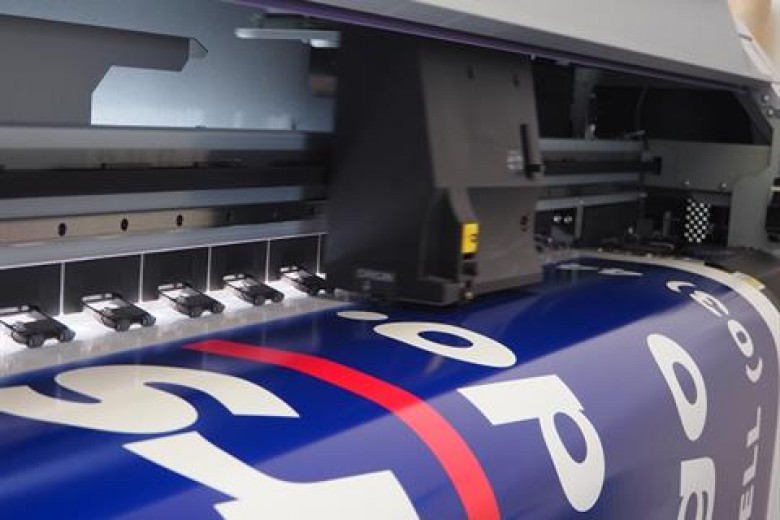 OUR REGIONAL VALUES