Smart thinking, science, generosity and meticulous planning are the hallmarks of the couple's premium-grade saffron business, Wynyard Estate Saffron.
Established in the Teviot Valley in 2012 by Wendy King and Graham Strong, Wynyard Estate Saffron has achieved an international reputation for producing excellent saffron for use in health supplements and cooking.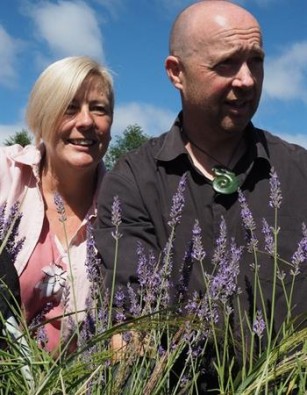 A couple of years earlier, London City Guilds-certified chef Wendy and PhD-qualified botanist Graham decided to fast-forward their retirement dream to live on a lifestyle property. To achieve this, they needed a shared business opportunity - one that would maximise their complementary strengths in culinary and scientific knowledge.
Settling on growing `this little magical crocus, saffron' was a process of exploration, experimentation, perseverance and love.
"I'd used it before in cooking, I knew some of what it did. I really wanted to focus on what it was, how it worked and how people could get the most out of it."
Now they needed to find a place where saffron would flourish in harmony with the natural environment. A year-long search led Wendy and Graham to a property at Dumbarton.
"As soon as we saw the paddock out the front of the home, we just fell in love with it. We both saw a vision of purple across the land."
CUTTING-EDGE IDEAS AND EXECUTION
Regional value: Making a Difference
Wynyard Estate Saffron is the only one who annually tests to provide premium grade 1 saffron in New Zealand and one of only a handful that produces large yields. Its product – locally produced and packaged - meets exacting international standards and is recognised for its superb aroma, flavour and colour. Achieving this excellence opened the door to producing Hawk Eye: a natural saffron eye health supplement.
"Graham absolutely loves the science of saffron and what it does. Our focus right from the start was going to be health and supplementation. Before we started, he'd already begun doing research into that."
"There's no she'll be right here. We're aiming for the highest quality gained through science and safety testing. We don't blend or take anyone else's saffron - this means we can guarantee our growing processes and techniques."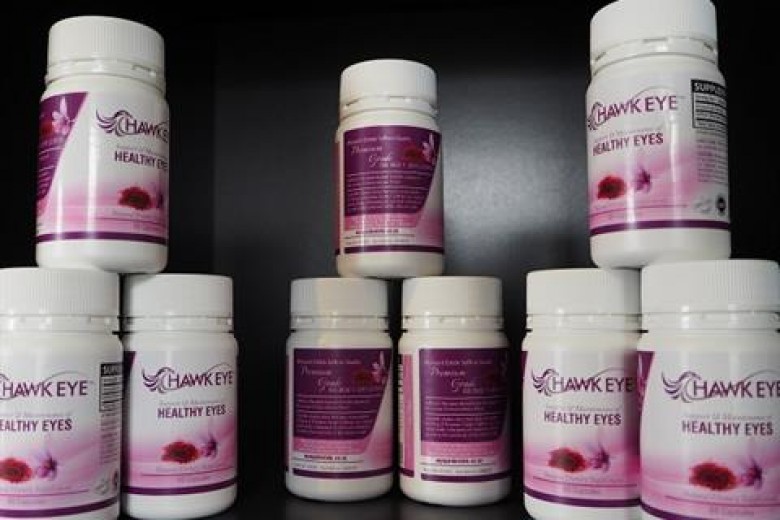 SHARING THEIR WORLD
Regional value: Having Integrity
Wendy and Graham's business is founded on building respect, gaining trust and being open and honest. It's how they roll. Connecting with their local community is an integral part of their business model – whether it's free tours of the saffron fields, visits to the saffron studio for a tasting and a peek into the processing room, or a ramble around Wendy's extensive rose gardens.
The couple are generous with their knowledge and time, readily sharing information and advice with would-be saffron growers, and occasionally saffron corms too.
"Chatting with people and keeping an open presence is really important to us. Sharing helps to promote our little valley. It's been a long journey and each year's harvest is another learning curve for us too…yet we are living the dream and are very, very fortunate."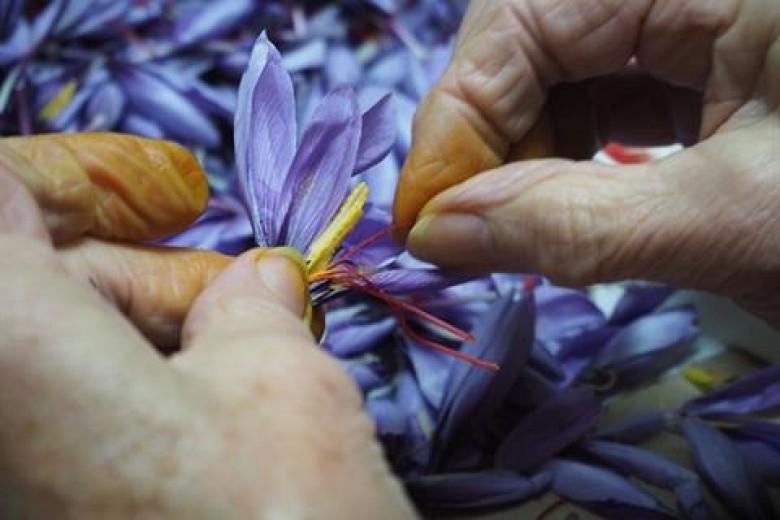 CLEVER AND CREATIVE Regional value: Adding value
Alongside health supplements, Wendy and Graham have diversified Wynyard Estate's culinary offerings to include spreads, salt and honey. With clever thinking and practical application, they've incorporated other local produce into their products, infusing them with even more Central Otago goodness.
"It just blows me away what Central Otago offers … we are very, very spoilt. For our beautiful apricot spread, Apricot Kiss, we use Central Otago apricots. We produce a red-gold saffron-infused honey. We use the resources around us and promote other local producers as well."
"It's about meeting people who have done the same as us. Started from the ground up, worked and worked and worked, so proud of their businesses. They don't brag about it, they just get on with it."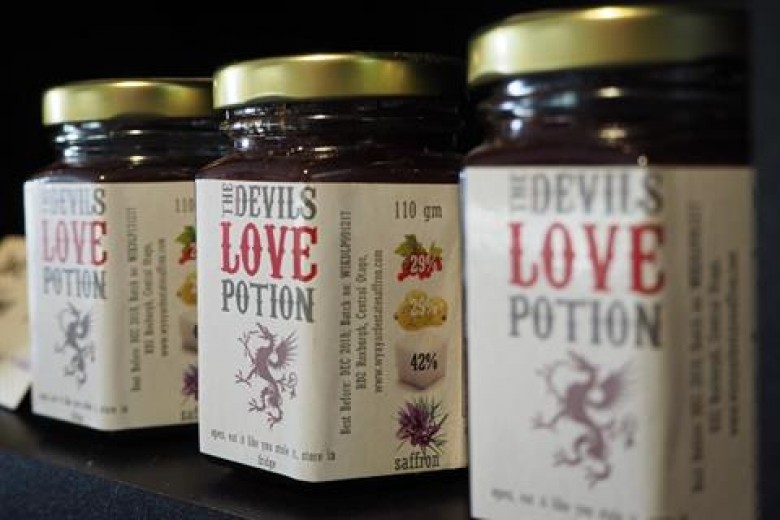 OUR REGIONAL VALUES