Becoming Fashionable

There has always been a sense of style in Central Otago Communities
Mother nature's strange rules apply here more than anywhere else in New Zealand. The harsher the climate the finer the fleece, the more frozen the ground the better the Pinot. In an identical way, it seems nature tests the brave and brings out the best in the people of Central Otago.

Disembarking in Dunedin, one must look one's best. After all, the London posters written by Edward Gibbon Wakefield, salesman and propagandist, promoted the new dream colony as the "land of milk and honey" and a certain style was expected of you.
The corset a fearsome, strongly boned affair was indispensable for the waistline at this time deemed to be 18 to 20 inches at best. Tight-fitting bodices, with no ornamentation, tight, long sleeves, full skirts and close-fitting hats, tied down at the sides, must have made the long tramps up the beaches and over the tussock, a very arduous task. Wakefield's booklet 'Advice to Colonists' from a women's perspective clearly stated they should be strong and of good constitution and be prepared to rough it. God faring women of down to earth character, capable of turning their hand to most things.
THE HISTORY OF CENTRAL OTAGO
SELDOM REPORTS ON THE CONTRIBUTION
WOMEN HAVE MADE AND CONTINUE TO MAKE
We invariably see the farmer and his dogs in Central Otago's high country and learn little or nothing of the womenfolk they came home to. Who are the women who triumphed over isolation, privations, and almost insurmountable difficulties, turning all these into a glorious adventure.

The feeling of sisterhood, the sunshine, free unconstrained life away from Scotland and England. The finding of new trees, grasses, and flowers. The coaxing into bloom of familiar favourite English flowers and trees alongside the musical notes of unknown birds. The pleasure in overcoming formidable obstacles and the satisfaction in the discovery of their own unsuspected qualities of courage and resource. These were the compensations which pressed many of them onwards, however rough and hard the road.
THESE WOMEN DESPITE THE HARDSHIPS WOULD
DRESS PRIM AND PROPER EACH MORNING
WITH NOTHING OUT OF PLACE


They brought us Haggis, shortbread, whisky, tartan, Cornish pasties, Devonshire teas, porridge, and scones. Even hand knitting owes its popularity to Scottish immigrants. Always in the distance shone that star-the hope of better things for their children and children's children, in this new land which represented opportunity for those bold enough to seek it. You have to wonder in the present scramble for ease and comfort without individual effort, whether some of the zest has gone out of life.


For the women of Central Otago
the test of their strength and courage
continues even today


For this is far from the tropics where food falls off the trees. This place has always tested the courage of women, made them dig deep in themselves, finding richness and qualities which given an easier road may never have surfaced in their makeup.

When the furious north-west winds swept across the dry plains, shaking to the very foundations those flimsy homes of the pioneers, and filling the air with an intolerable dust laden heat, it was often succeeded by south-west wind with sudden bursts of rain. When the deluge was over, the sun shone in a cloudless sky on the land that was cool and refreshed, while the air had in it, exhilaration, and a sheer delight to inhale.
Unlike anywhere else in New Zealand this is the place, which demands allegiance to the conditions peculiar to its light soil, rigorous climate, and low rainfall. With extremes in temperatures and terrain from 300 to 1800 metres above sea level one moves about in layers, both in clothing and character to thrive here. If you farm here, then that struggle by a single family could well be into its seventh generation by now and still unfinished. For everyone who settles here, slowly but surely the place possesses them, until, like a transplanted tree, their roots go deep and leaving no longer occurs to them.
It's interesting that we always describe
nature in the female gender
as being the 'mother of invention'

Perhaps a harsher mother than most in Central Otago's case, but nonetheless an abundant one.
Its gold, leading wool fibres, tender meat, spectacular wines and now visitor experiences, have sustained our communities for almost 200 years. But will this continue? Are we doing enough to change things? We're only just beginning to understand that as we produce more and sell it for less, it will soon be socially and environmentally unsustainable, no longer supporting the way of life we know and enjoy.
Every crisis has been confronted head on in Central Otago. The legendary tenacity of the locals who cling onto the dirt they stand on and just seem to figure it out. Be it rabbits, weeds, or relocating a complete town to higher ground. That same stoicism and resolve remains alive among Central Otago's sparsely settled 19,500 people today. As a region they stand at the next 100-year crossroads of Volume vs. Value. Can they return to those close knit communities, the roots of the past and reinvent themselves? Learning how to sell less for more as an artisan community takes new understanding and resolve.
This understanding could well be led by a collaboration of Central Otago's women. Adding value to the local economy in new ways means re-introducing old values in new ways in a fast moving world.


Learning how to sell less for more
as an artisan community
takes new understanding and resolve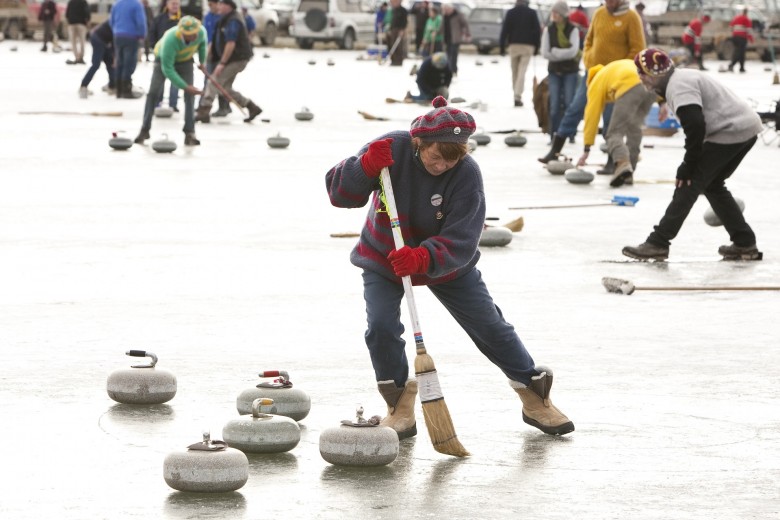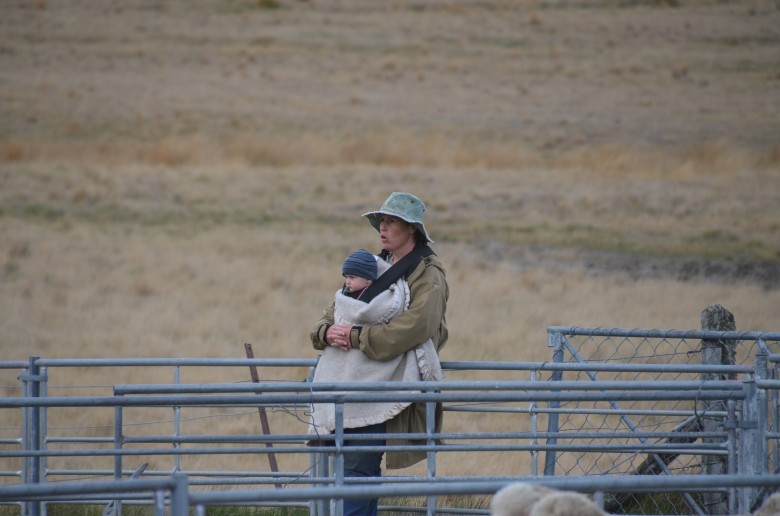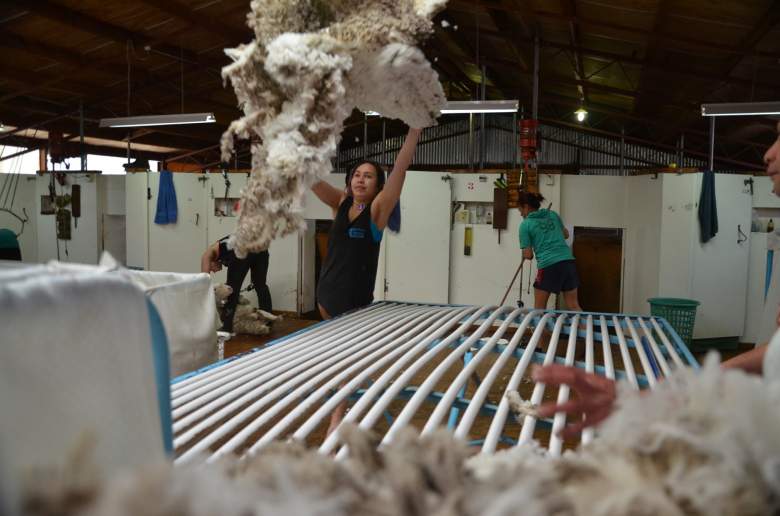 A Treasured collection of fashion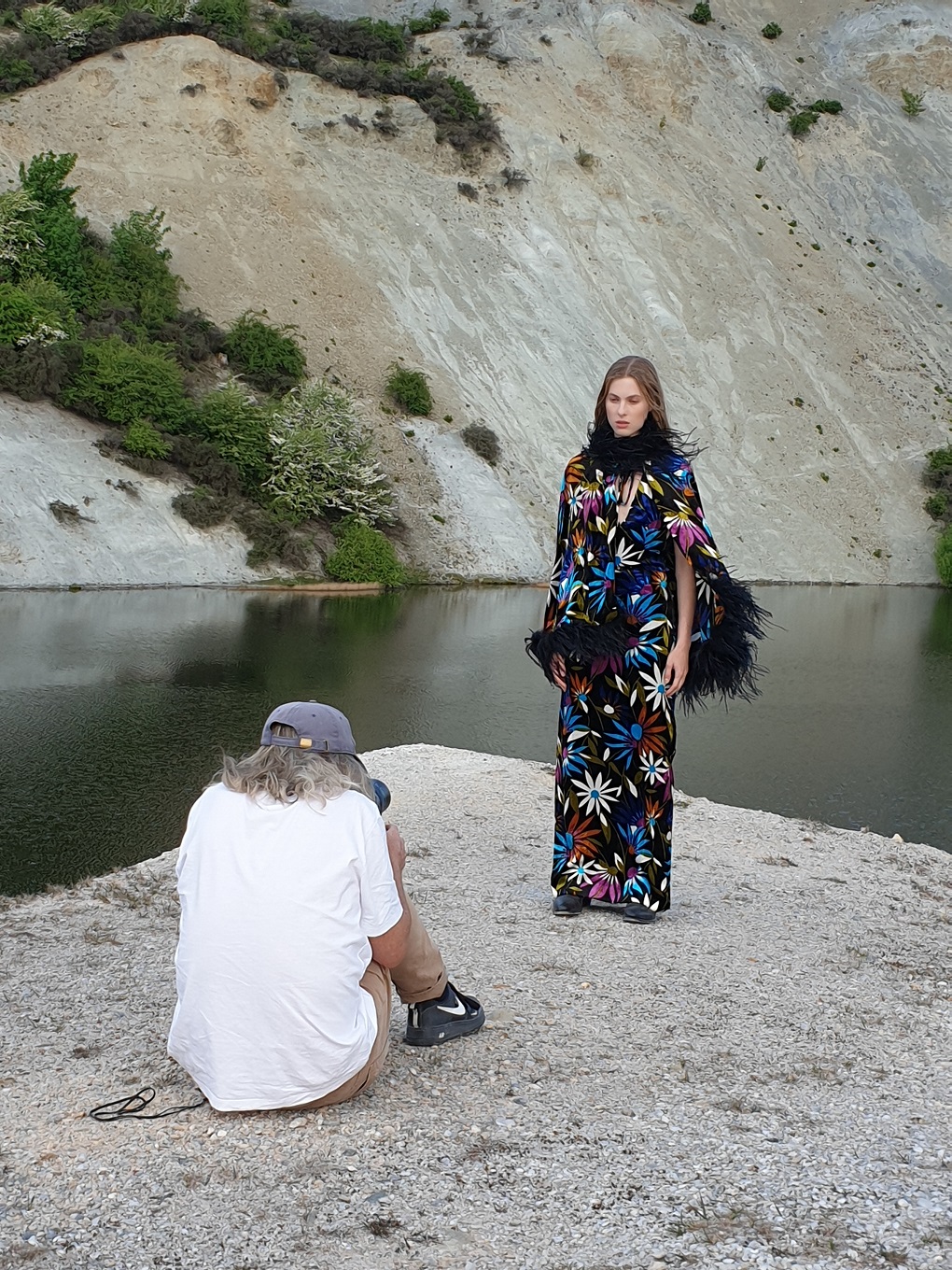 Who could even begin to imagine a high country farmer James Eden Hore exploring his feminine side collecting frocks? The Eden Hore collection began with this skilled stockman becoming intrigued by his housekeeper's gowns accompanying her to many fashion parades where for a short while he kept his collar well up. He became captivated by a 70's and 80's world of elaborate beauty.
A larger than life character
he was another colourful contributor
to the Central Otago Fashion story
Being a farmer his initial interest was in wool and leather garments but Eden's growing involvement in glamorous events created what is considered an important collection at a time when New Zealand traditionally looked towards centres such as Paris and London as fashion leaders.
From the stories, Eden clearly liked to party and in the company of "luscious" women – beauty queens, designers, entertainers and larger than life characters. He travelled extensively making money from his astute farming decisions.
Generous spirited in his community, he brought great style and interest and set the scene for other entrepreneurs and new events. His life may well have been observed by his neighbours and family as eccentric.
Nevertheless, this "mad bugger" farmer and adventurer created a treasured collection of glamour for the world to enjoy. Eden Hore, a visionary, established a trailblazing collection representing a unique slice of New Zealand couture fashion, which cannot be found anywhere in the country and possibly the world.
For a long time, farmers sold blind, never sure to a large extent where or how their wool was used. Wools grown in Central Otago range from strong to finer fibres, which transform into luxury floor coverings and classic garments. Companies see significant value in clean fibres and the provenance story of Central Otago. Local fashion entrepreneurs from small beginnings have developed niche markets on the world stage, building growing online retail stores in knitting wools and designer clothing. The regions landscape creates the perfect backdrop for adventure garments, fashion clothing and textiles.
With Central's legendary changing seasons
they offer designers an unrivalled colour palette
Begun in 2004 the WoolON Fashion Awards has seen this boundless energy again of women organisers, manoeuvring the "shearing committee" to allow them to join the dots between fibre and glamour. This annual celebration within the local community says so much about the potential to renew the economy.
This is a place with its fibre story and style that can design and deliver an heirloom classic garment to the world's wardrobes. Something you want to talk about, its quality, touch and the accompanying values of those who made it.
SUPPORTED BY A STRONG COMMUNITY THESE OUTSTANDING IMAGINATIVE CREATIONS SUGGEST THE WOMEN OF TEVIOT CAN DIG DEEP AND DELIVER SOMETHING VERY SPECIAL
In Roxburgh the Teviot Valley Wearable Tartan Awards has become another biennial fixture in the local fashion calendar. Now for the second time with a promising future it has already begun to attract designer entrants from other regions. The women organisers surprised themselves with the success of the Teviot Valley Wearable Tartan Awards. With 'shoestring' marketing, the event has helped immensely to build community spirit in the Valley.
Settled by hardy Scots this small valley where much understated summer fruits deliver up their sublime flavours, live the people to match. With their reluctant half-smiles for the passing stranger their qualities are an acquired taste to be discovered like their fruit. Void of boastful adjectives, unlike California, the fruit and fibre you have to touch and taste in this place to appreciate its qualities.
The disenfranchised Scots who first settled here had a determination to live within these barren wrinkly hills and valleys and make something of it. With its moon-like landscape one can only be amazed at the struggle women would have had to survive here alongside their menfolk. A place where the bed sheets in winter would have frozen outdoors like sheets of ice.
Yet all over Central Otago you discover contradictions where the tension of opposites seems to have delivered the best and there is more to come. Mother nature's strange rules apply here more than anywhere else in New Zealand. The harsher the climate the finer the fleece, the more frozen the ground the better the Pinot. In an identical way, it seems nature tests the brave and brings out the best in the people of Central Otago.
Caught in a time warp some might say, yes, but what a favour it's done them. Central Otago finds itself in a world now turning back to nature for old lessons in consumption. All of a sudden Central Otago's become fashionable, but do we understand it ourselves, and its enormous potential to enrich us?
THE REALISATION THAT
THE FURTHER PEOPLE ARE REMOVED FROM NATURE
THE MORE THEY ARE PREPARED TO PAY FOR IT
Whether it's a high country fashion garment purchased over the Internet from New York or a weary dentist from the same city resting beside a blazing log fire in Ophir, after a long bike ride with friends. Price is secondary to the void it fills in so many urban hearts, which are in cities worldwide who as yet, haven't heard of this place. The vision for Central Otago becoming the artisan region – which through its own resourcefulness delivers a sensory experience, which you can touch, taste, smell, hear and see – is possible, but how?
The well-muscled men in the hillsides and valleys will still be required as a backdrop on this journey, but the foreground is now about a softer female kind of creativity. Designing products and experiences, flavours and services, which the urbanised world hankers for. The women of Central Otago have come a long way from those calico tents in winter, but their spirit of enterprise and sisterhood remains as strong as ever.
The men and women of Central Otago are like two feet -they need each other to get ahead. However the world has changed since those settler days and the region can profit from women's skills in new ways as well as those of its men. Women bring different ways of thinking; a co-operative spirit, a gift for reading people, patience, empathy, networking abilities and executive social skills. Many contribute already to this new journey, which is only just coming into view.
The future will be shaped by the assumptions we make about who we are and what we can be. And the best way of predicting Central Otago's future is to create it. Understanding and creating this new sense of optimism means seeing Central Otago's opportunities for growth in a sustainable way from the outside in.
TO UNDERSTAND THAT WHAT EXISTS
HERE NOW CAN BE BUILT ON
A NEW DESIRABILITY WHICH IT SEEMS
THE WORD IS CRYING OUT FOR
Perhaps this was how those early pioneers felt when they came over these hills following their long sea journey.